October 2014 Newsletter
Global Bioethics Initiative (GBI) is dedicated to fostering public awareness and understanding of bioethical issues, as well as to exploring solutions to bioethical challenges.
Through its events and activities, GBI seeks to keep the international community, policy decision-makers, the media, and the general public informed and aware of important bioethical issues. Such awareness is essential for making informed decisions and fostering public debates about possible solutions to these pressing problems. It is through such debates that old practices and beliefs are challenged and new social norms are formed. Using various platforms, we at GBI are able to promote our motto: "Doing Bioethics in real life!"
GBI Announces New Board Member
| | |
| --- | --- |
| We are excited to welcome Dr. Bruce Elliot Gelb, M.D., F.A.C.S, to our board this year. Dr. Gelb is an Assistant Professor at the NYU School of Medicine and a Director of Renal Transplantation in the Department of Transplant Surgery at the NYU Langone Medical Center. He specializes in kidney and liver transplantation, laparoscopic donor and hepatobiliary surgery. He has a vested interest in the ethics of transplantation, including the ethical issues associated with living organ donation. He also served as a panelist at GBI's screening of the HBO documentary "Tales from the Organ Trade." (To read more about this event, click here.) | |
Organ Trafficking Hits the Netherlands

International governments realize that to combat the issue of human trafficking and the illegal organ trade, they must address organ shortages and reduce wait time for organ transplantation. A recent study highlights other factors which fuel the illegal organ market. In countries such as Pakistan, India, Colombia and China, patients may spend upwards of one thousand American dollars for a black market organ. The black market organ trade is illegal worldwide (with the exception of Iran) due to the often violent means with which organs are taken from unwilling donors from the most impoverished communities. In a study done by Erasmus MC in Rotterdam, survey data indicated that Dutch patients also purchase black market organs from foreign countries. Policy makers in the Netherlands are, therefore, homing in on the doctors, recruiters and other intermediaries responsible for the success of the trade. Click here to read more.
Do We Have a Right to Die?
Brittany Maynard, the 29-year-old woman whose recent battle with terminal brain cancer made her the new face of the right-to-die movement, ended her own life on Sunday night. She declared via Facebook, "Goodbye to all my dear friends and family that I love."Maynard continued, "Today is the day I have chosen to pass away with dignity in the face of my terminal illness, this terrible brain cancer that has taken so much from me… but would have taken so much more. The world is a beautiful place, travel has been my greatest teacher, my close friends and folks are the greatest givers. I even have a ring of support around my bed as I type… Goodbye world. Spread good energy. Pay it forward!"Maynard was diagnosed with terminal brain cancer earlier this year; doctors informed her that she had six months to live. She relocated to Oregon, where it is legal for doctors to prescribe lethal drugs to terminally ill patients of sound mind. Her case has called attention to the issue of physician-assisted suicide, for which she was a strong advocate. In doing so, she faced an onslaught of criticism from many people and groups who believe that such choices are evil: "They try to mix it up with suicide and that's really unfair, because there's not a single part of me that wants to die. But I am dying."
Being Mortal: Medicine and What Matters in the End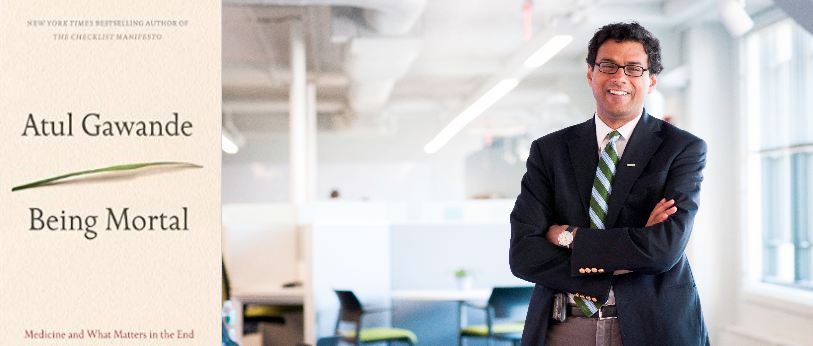 In his bestselling book "Being Mortal," surgeon Atul Gawande show that people might have other, higher priorities than the extension of life. When life-prolonging treatment outweighs quality of life, patients appeal to palliative care, but even the highest quality of care can fail to relieve pain in some instances. Gawande also shows that terminally ill patients ventilated in the ICU experience substantially worse quality of life in the last week of life compared with individuals who did not undergo any intervention. The end for these ICU-treated individuals usually arrives unexpectedly, without a chance for many of them to say goodbye to their loved ones. Hospice care, on the other hand, focuses on keeping the patient unstressed and in a relaxed atmosphere during their final days. Gawande also states that hospice has the mission to keep terminally ill people comfortable for their last six months of living. The hospice does fulfill the view that medicine exists to fight death and disease, and that is, of course, its most basic task. But death is often an unbeatable enemy. When one cannot win a war, one should not fight to the point of total annihilation.The stories Gawande beautifully narrates, point out the crucial idea of his book: that throughout the developed world, the approach to death and dying has completely changed in just a few generations. And with that change comes a host of medical and ethical new questions.For more information about this debate, click here.
Josephine Adebukola Awosogba studied Philosophy and Bioethics at the University of Virginia. She went on to complete an MA in Clinical and Environmental Ethics at New York University. During her graduate years, she explored bioethical issues surrounding health law and research ethics which culminated in an internship at the Presidential Commission for the Study of Bioethical Issues in Washington, DC. In 2012, Josephine joined the Department of Immunology Allergy and Rheumatology Section of Clinical Sciences at Brigham and Women's Hospital in Boston, MA.
Maullika Dua is a Master of Public Health candidate at the Icahn School of Medicine at Mount Sinai concentrating in Health Promotion and Disease Prevention. She graduated from the University of Buffalo with a B.A. in Chemistry. Currently, Maullika works as a Child Life intern at The Kravis Children's Hospital at Mount Sinai, implementing service improvement plans for pediatric patients. She has also volunteered with the Department of Emergency Medicine's C.A.R.E. program at Mount Sinai, where she focused on improving geriatric patient care.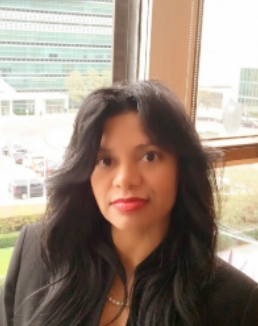 Tanya Naiken is a graduate of St. John's University with an M.A. in International Relations and Government Administration. Tanya's commitment to impoverished and underserved populations led her to work for the United Nations and associated NGO's including, the US Fund for UNICEF and the United Nations Association of the US (UNA-USA), a program of the United Nations Foundation. Her current research interest include reproductive rights of women and girls in the Global South.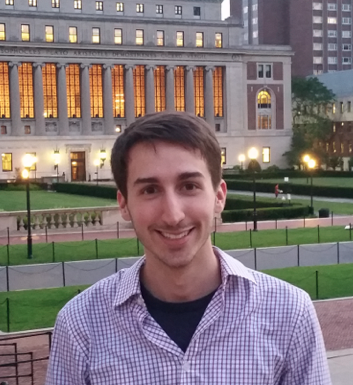 Andrew Rock is a graduate student in Bioethics at Columbia University. As an undergraduate Philosophy major, his primary interests included analytic philosophy, logic and contemporary metaphysics. Further into his undergraduate studies he developed a strong interest in ethics, particularly topics of meta-ethics in relation to biomedical issues. He holds his B.A. from Boston University and has also pursued coursework in political science at Harvard University.
CURRENT INTERNS FALL 2014
Zoe Siegel is a sophomore at NYU studying Global Public Health and Applied Psychology. She hopes to work as an advocate for women's reproductive rights in the non-profit and legal sectors upon graduation. This past summer she spent time in Tanzania advocating for NAFGEM, The Network Against Female Genital Mutilation. Her interests include humanitarian issues, women's issues, and human trafficking.
Amy Xia is a sophomore at Columbia College ('17) studying Biology and following a pre-med track. She has extensive scientific research experience, working on topics, including HIV RNA and drug interactions, genome sequencing of bacteria, and surface metal alloy characterization. She conducted translational immunology research at the Columbia University Medical Center, focusing on influenza resident memory T-cells. She is interested in scientific outreach, and has participated in programs that bring scientific and medical education to elementary schools near Columbia University.
GLOBAL BIOETHICS SUMMER SCHOOL 2015
Stay tuned for information on the Global Bioethics Summer School Program! GBI will offer a unique 1-month/5 week-long intensive summer program for international undergraduate, graduate students and professionals with various culture and educational background interested in learning more about global issues in bioethics. Candidates need not be directly involved in the field of bioethics, but they should be able to demonstrate an interest in the issues described in the seminar and course section.
Speakers: The lectures will be presented by academic, legal, policy makers, UN specialized staff and NGO leaders. The experts will be invited to lecture on volunteer basis from around NYC and elsewhere. Speakers may include national bioethics commissions' representatives and professional associations' members such as: the International Federation of Gynecologists & Obstetricians (FIGO), World Medical Association (WMA), Medecins Sans Frontiers (MSF), and the Transplantation Society (TTS).
GBI Board and Advisory Board members (check our website for their bios) from top tier medical and academic institutions will lecture on topics including: Introduction to Ethics/Bioethics, Bioethics and Law, Organ Transplantation/Trafficking, Feminist Bioethics, Reproduction and Sexual Health, End of Life and Health Care, Regenerative Medicine and Aging, Biotechnology and Food Security, Clinical Ethics and Decision-Making, Healing Arts and Medical Humanities, Social Media in Medicine.
WORK FOR US
Global Bioethics Initiative accepts applications for unpaid internships throughout the year from students interested in bioethics. GBI provides students with the opportunity to learn about pertinent issues in global health and bioethics and gain skills in research, project management, and organizing events.
Design your weekly schedule and length of internship! The Executive Director of the Initiative, Dr. Ana Lita, is a former professor of Philosophy/ Applied Ethics and is willing to work with students to accommodate university or departmental requirements for internship credits. Candidates interested in interning with GBI should contact Ana Lita,alita@globalbioethics.org

We look forward to receiving your application! Stay tuned for our exciting upcoming events and activities!