Student Interns, Winter 2021/2022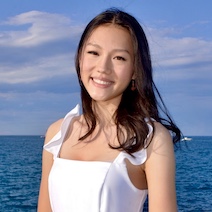 Sisy Chen
University of Notre Dame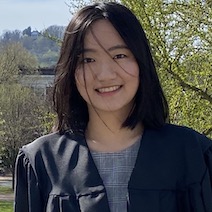 Jierui Ou
University of Virginia
Student Interns, Summer 2021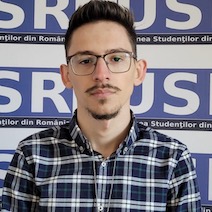 Mihail-Andrei Stoica
University of Medicine
and Pharmacy of Craiova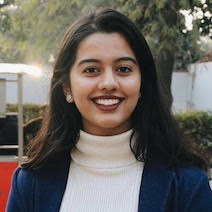 Ayesha Ali
Central Park Medical College
Student Interns, Spring 2020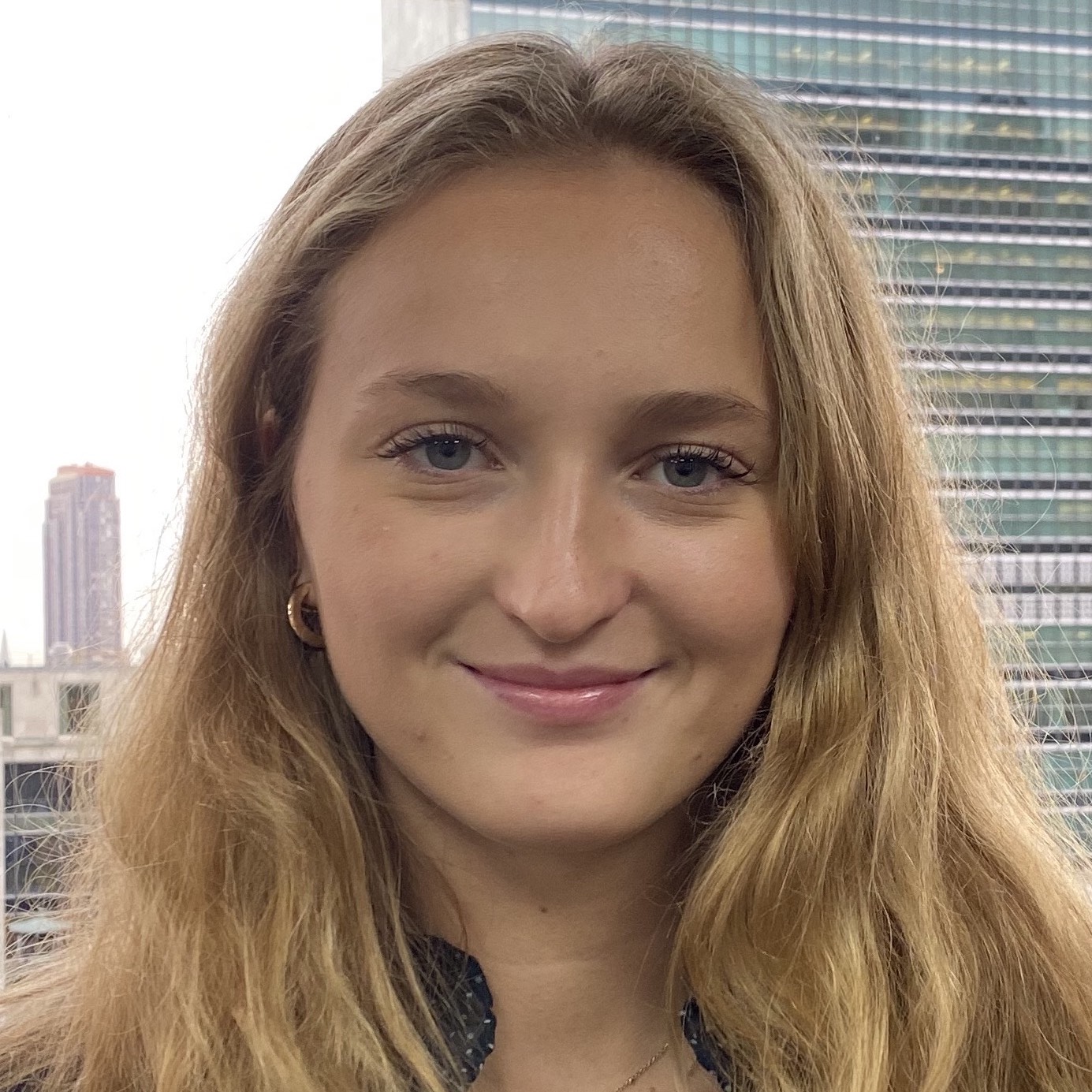 Lea Tapiero
University of Lille
Alice Carton
University of Lille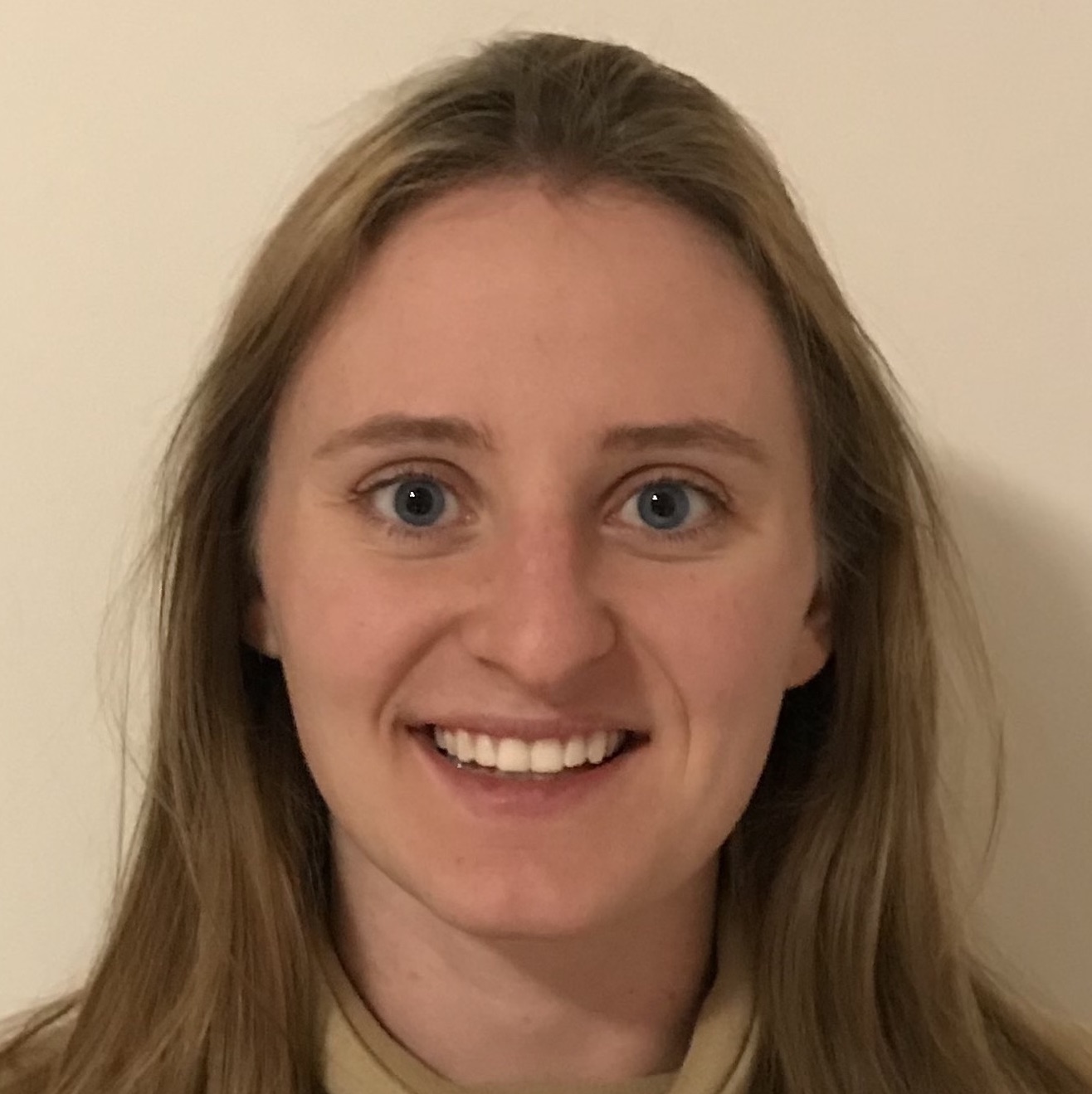 Zoe Verzani
McGill University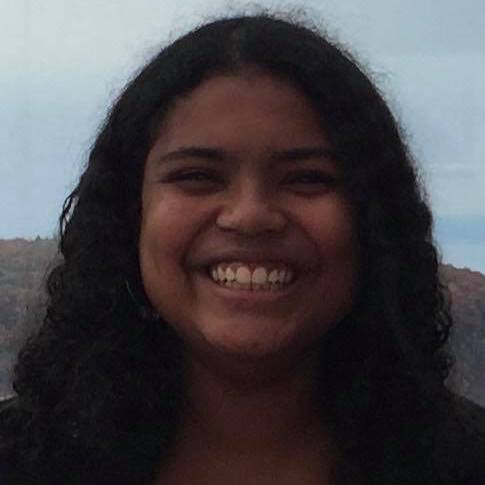 Toscane Doh
McGill University
Student Interns, Summer 2019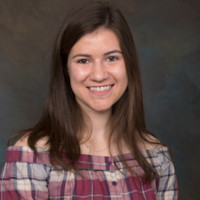 Kendra Gordillo
Clemson University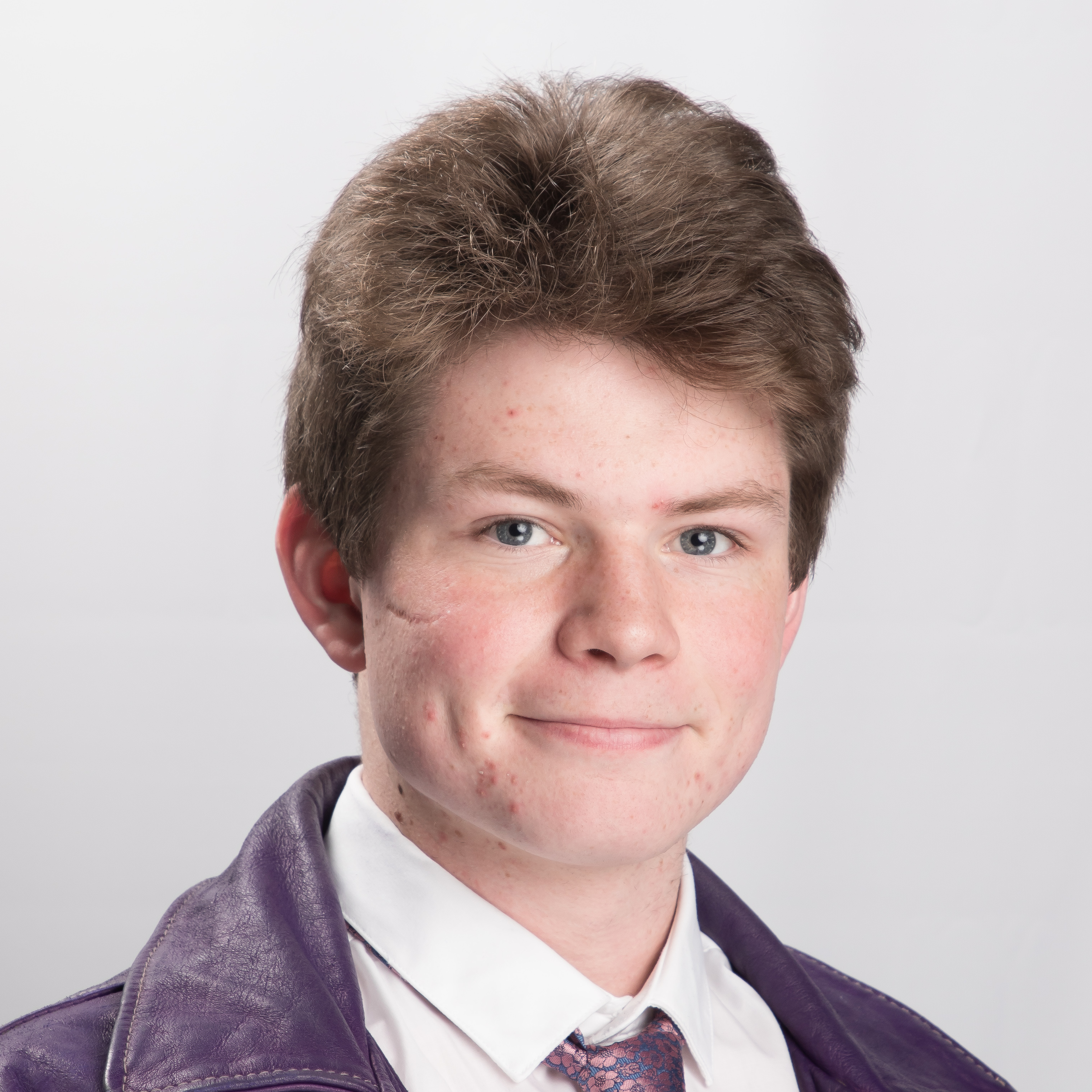 Nicholas Murray
Queen's University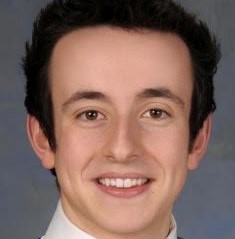 Andrew Kates
Queen's University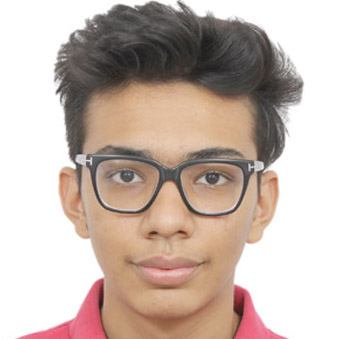 Rohin Bhatt
Gujarat National Law University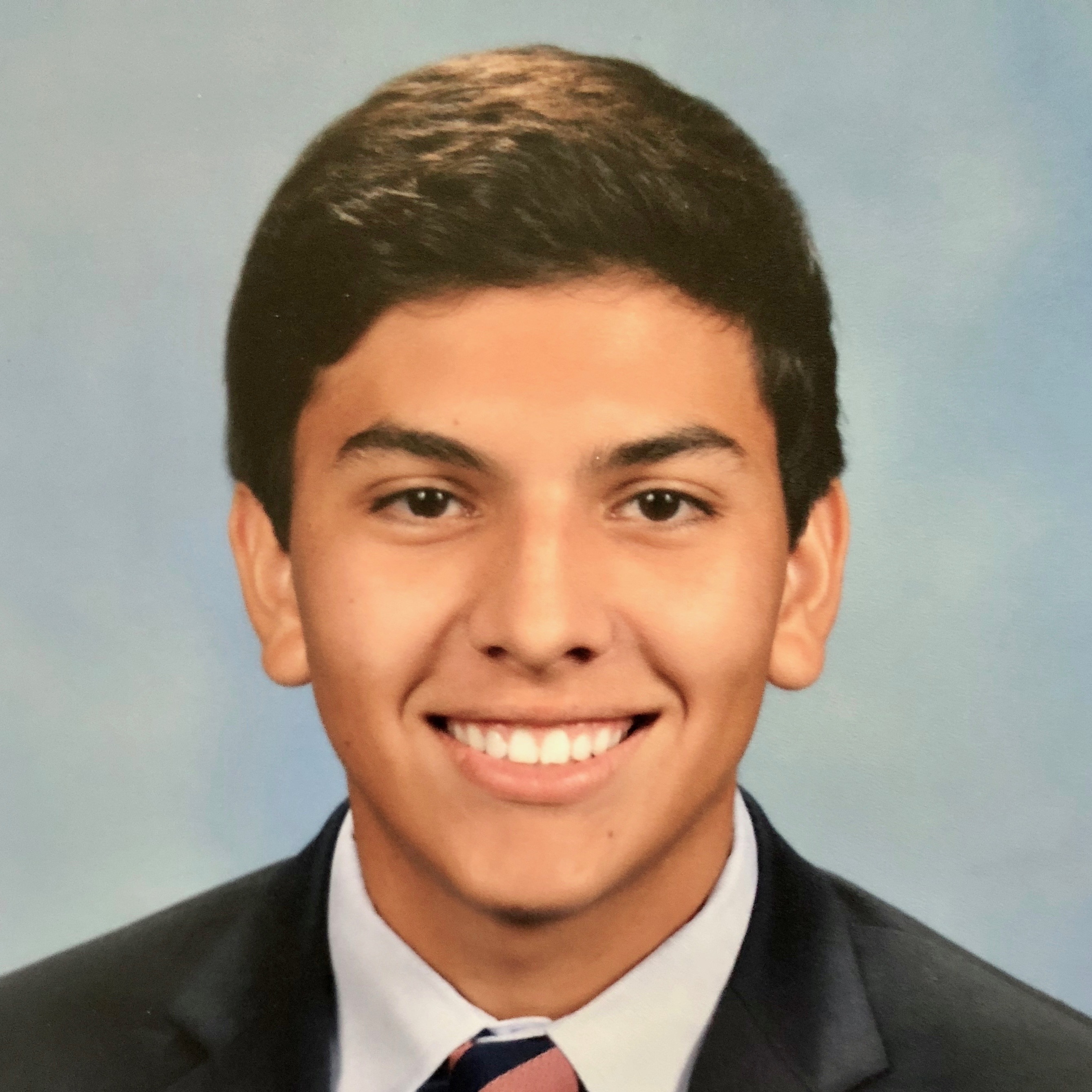 Gavin Ford
Northwestern University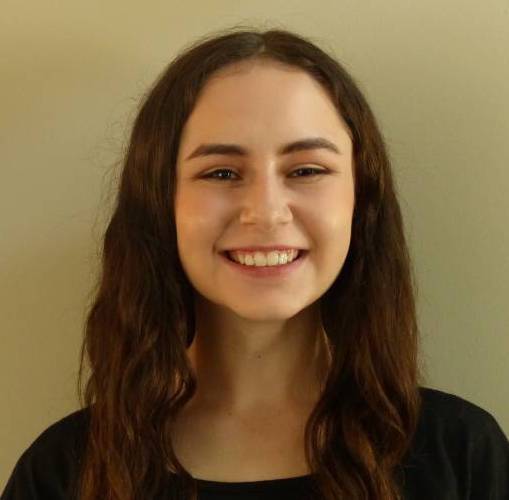 Emma Joseph
Colgate University
Student Interns, Spring 2019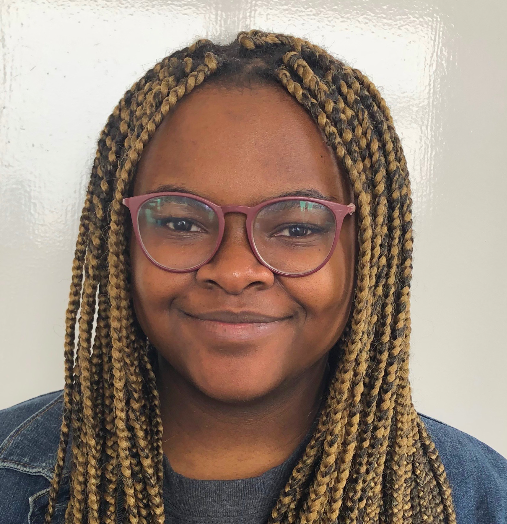 Kerin Shilla
Hunter College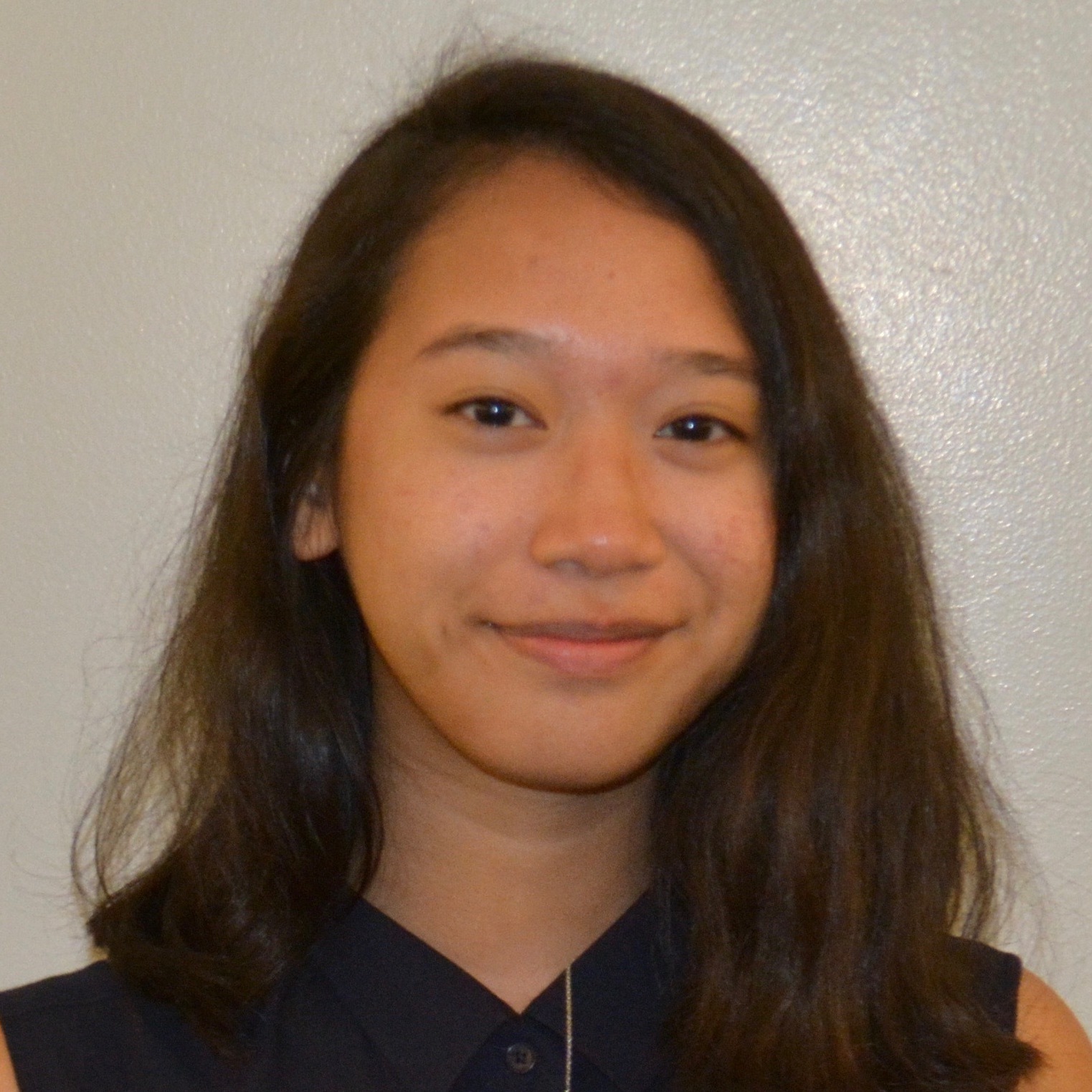 Christina Valeros
Hunter College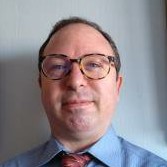 Michael Bloom
New York University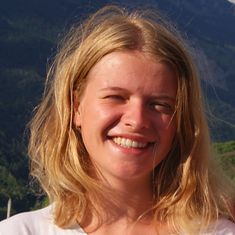 Clara Dziombowski
University of Lille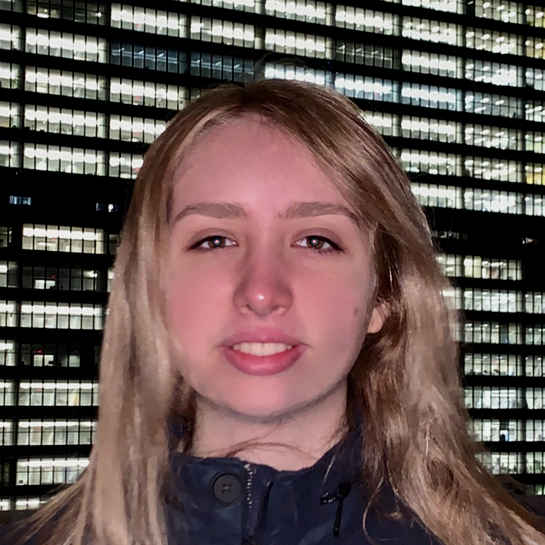 Arabella Romano
Hewitt School
Student Interns, Fall 2018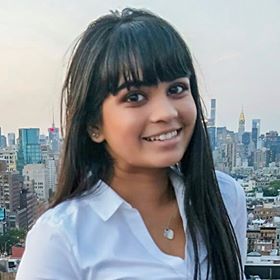 Rasita Vinay
Monash University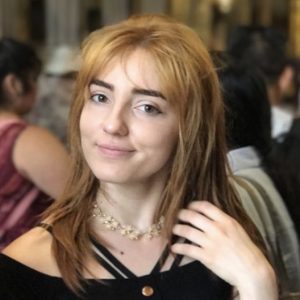 Tea Binder
Vassar College
Student Interns, Summer 2018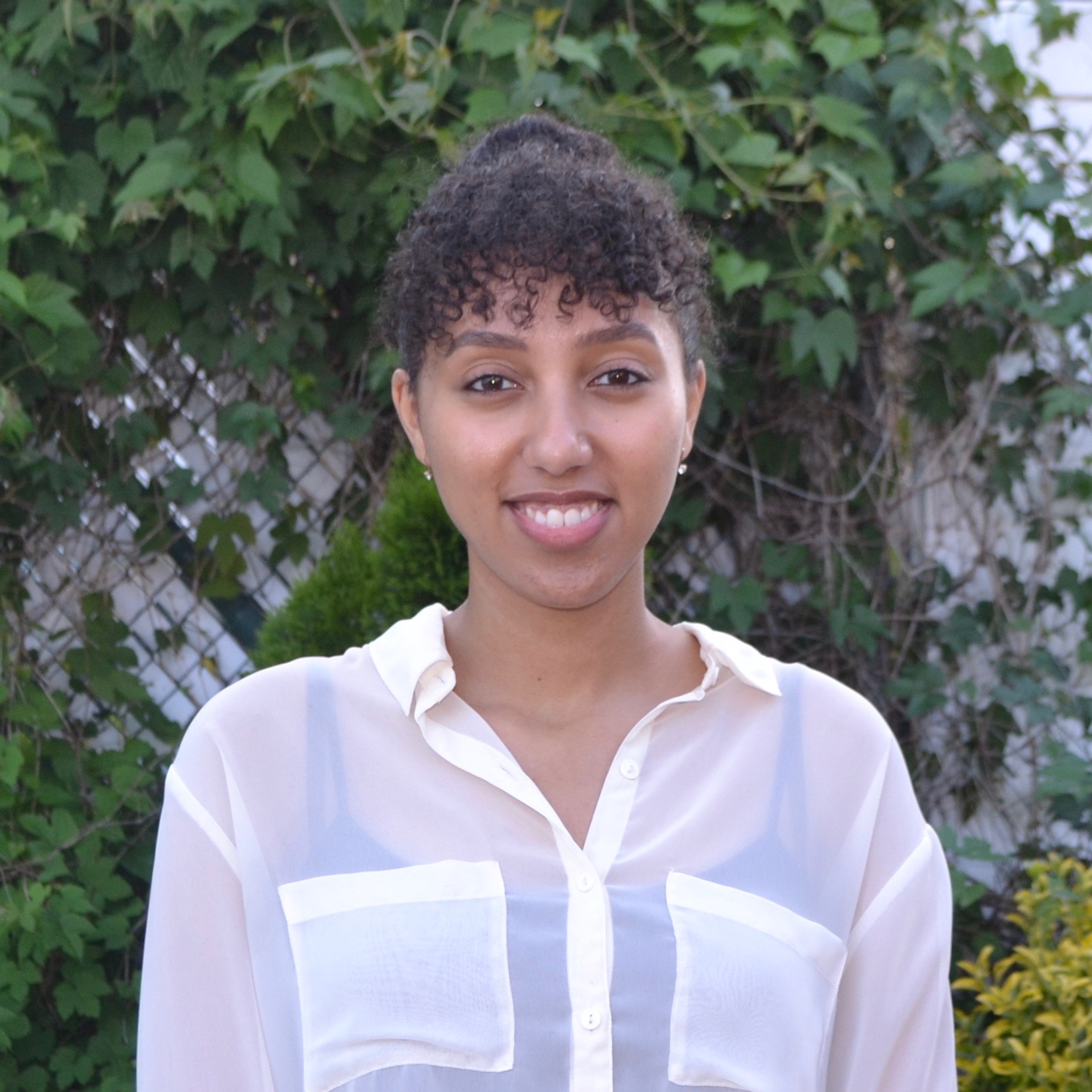 Leah Eskinder
Vassar College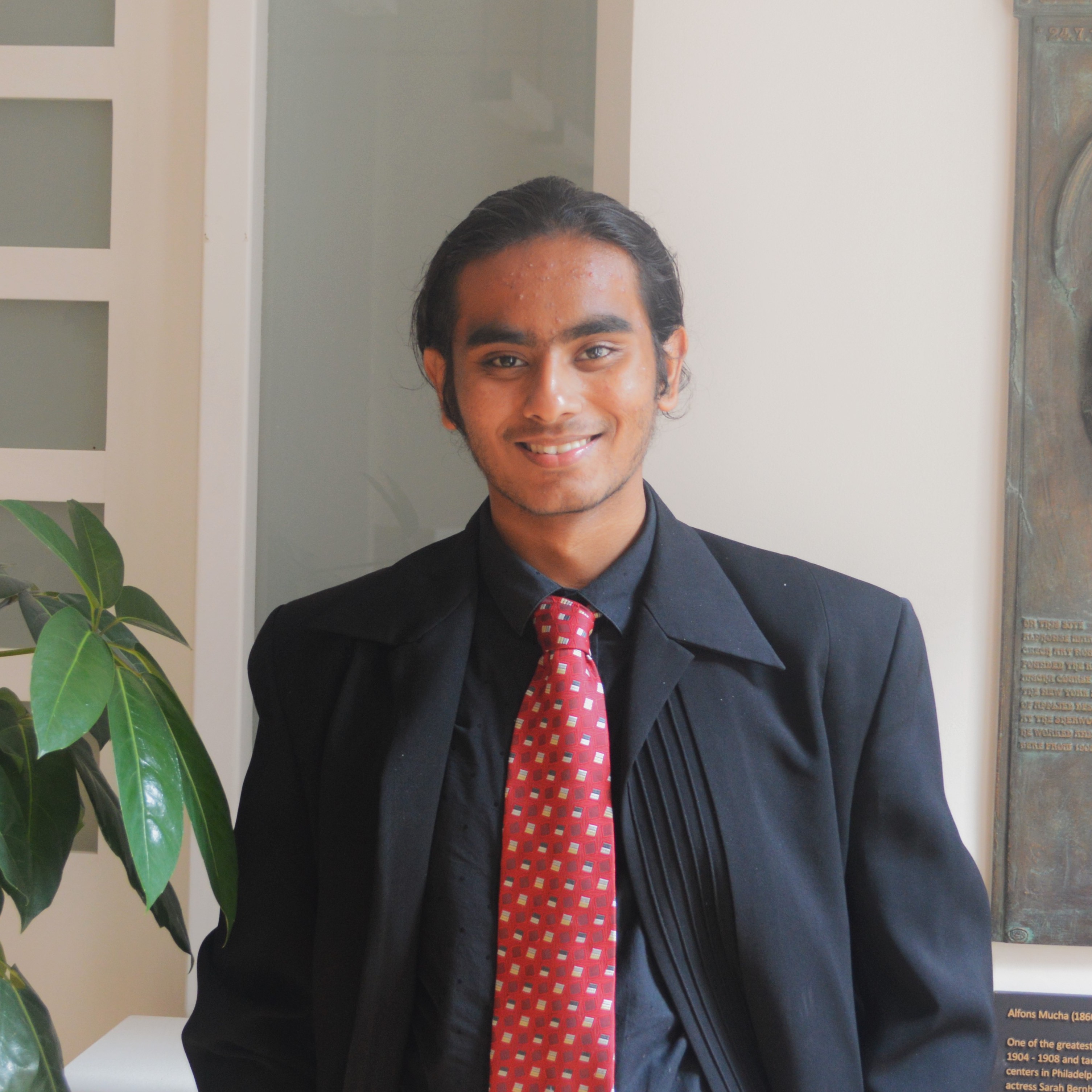 Rahul Kulkarni
SUNY Stony Brook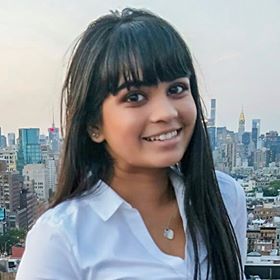 Rasita Vinay
Monash University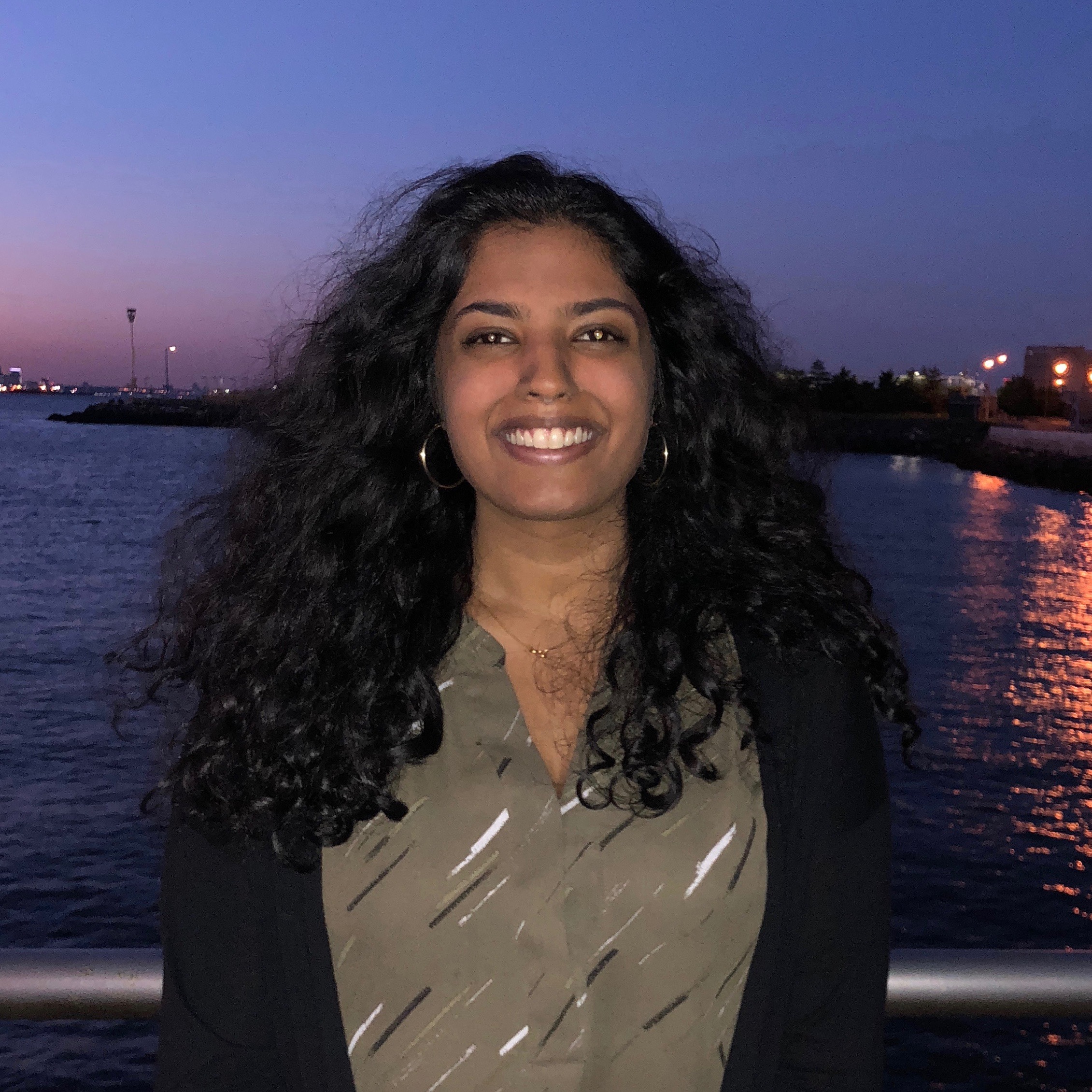 Emily Jacob
Hunter College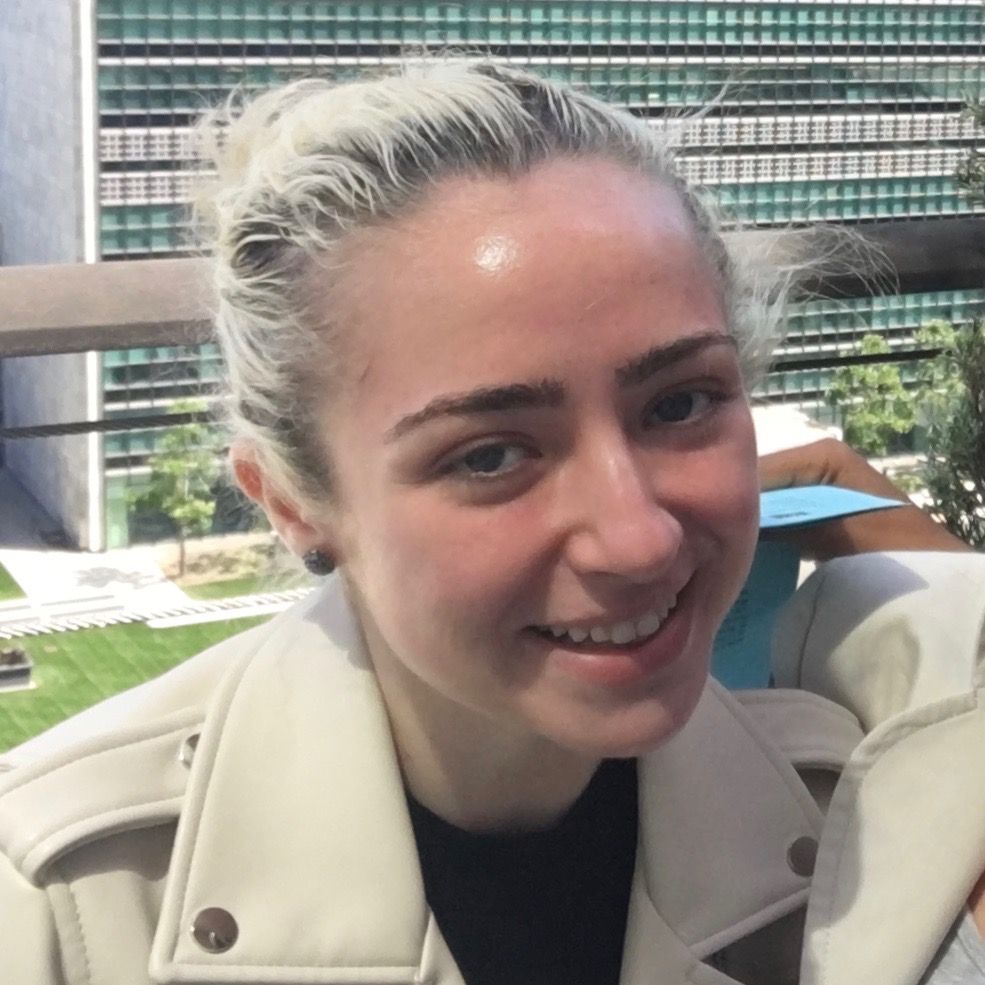 Angela Turi
New York University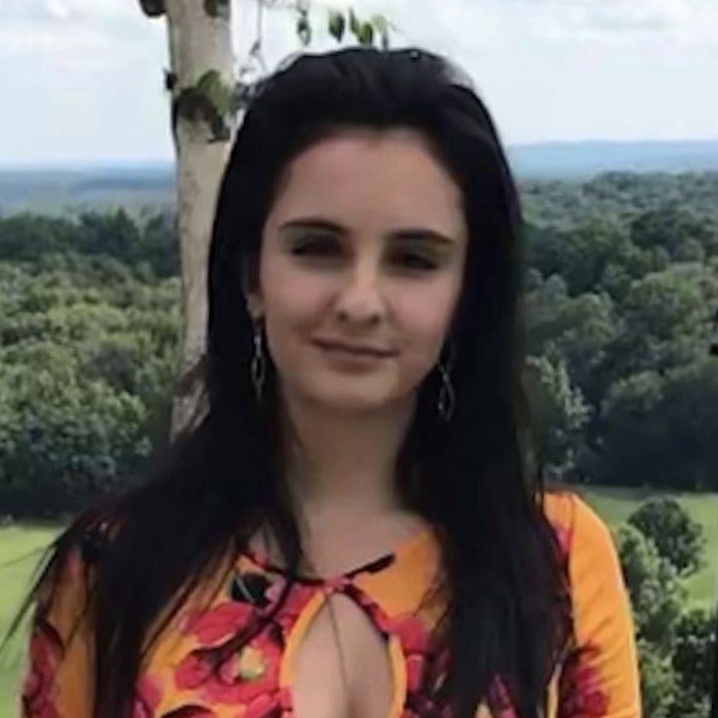 Emily Bloch
University of Durham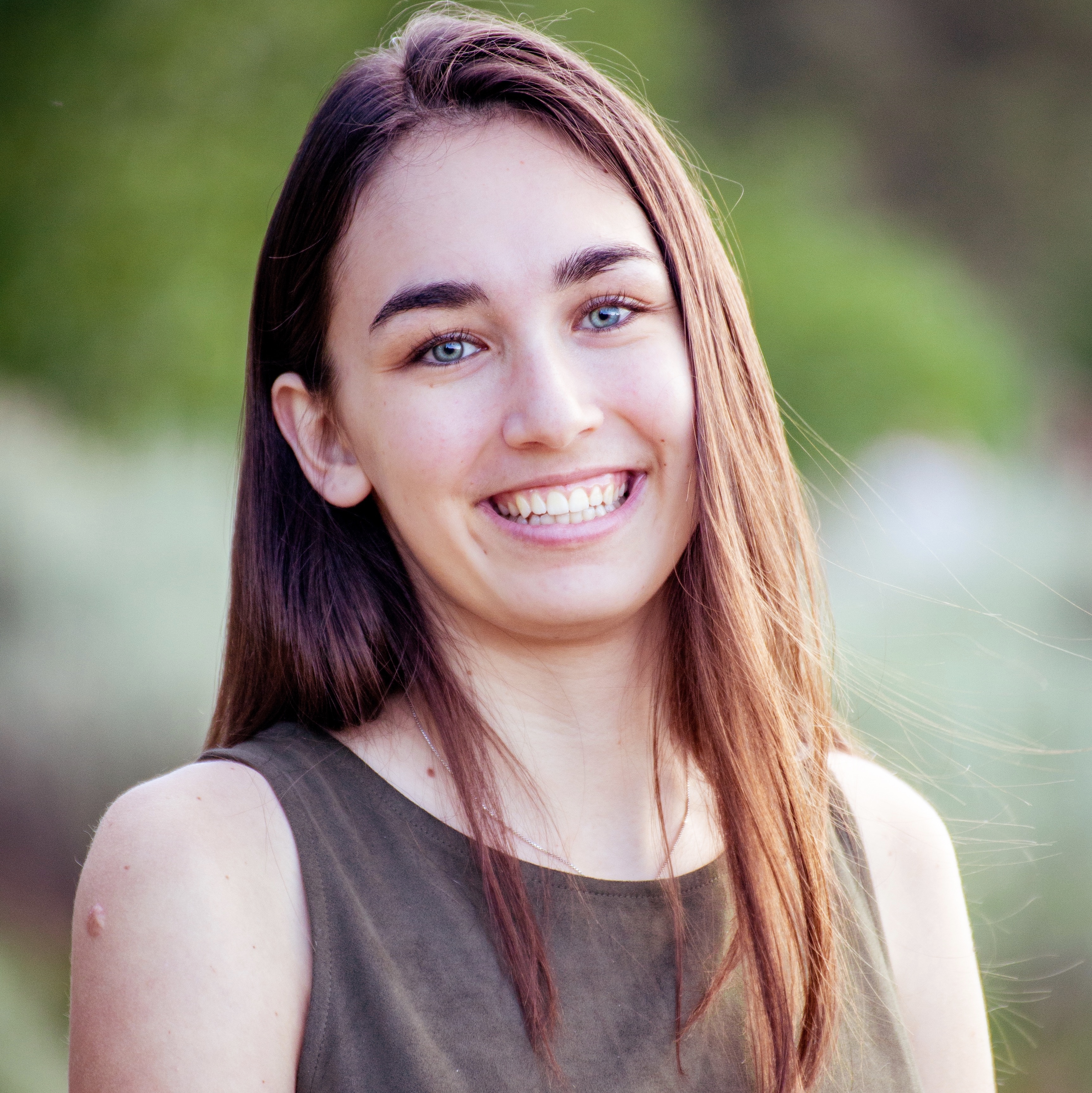 Taryn Baker-Hewitt
Vassar College
Student Interns, Spring 2018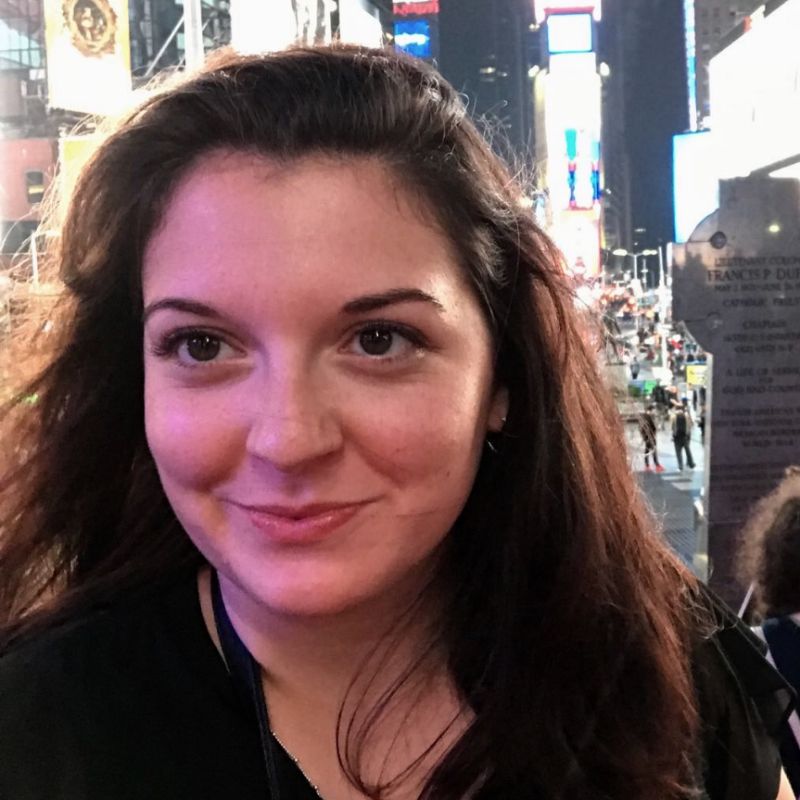 Elena Cappellari
University of Trento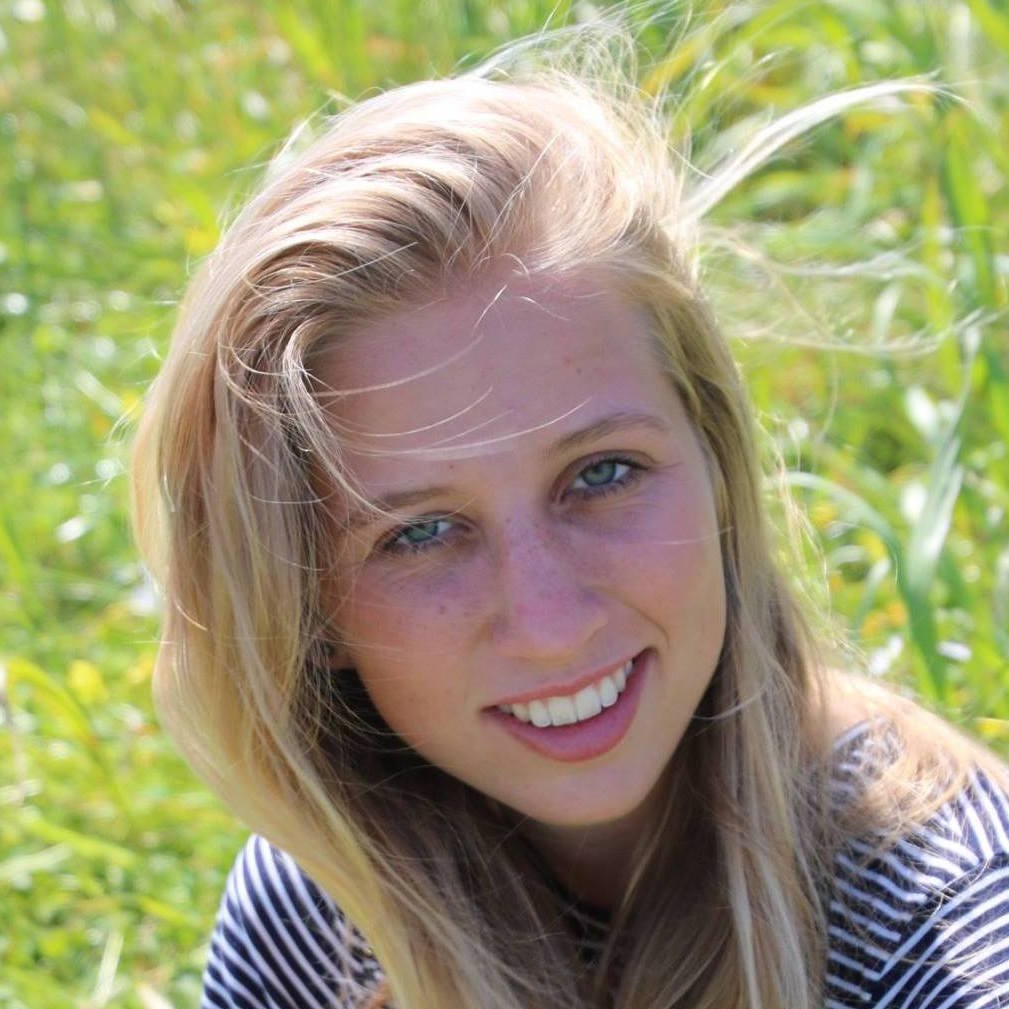 Karina Bucciarelli
Scripps College
Student Interns, Winter 2017 – 2018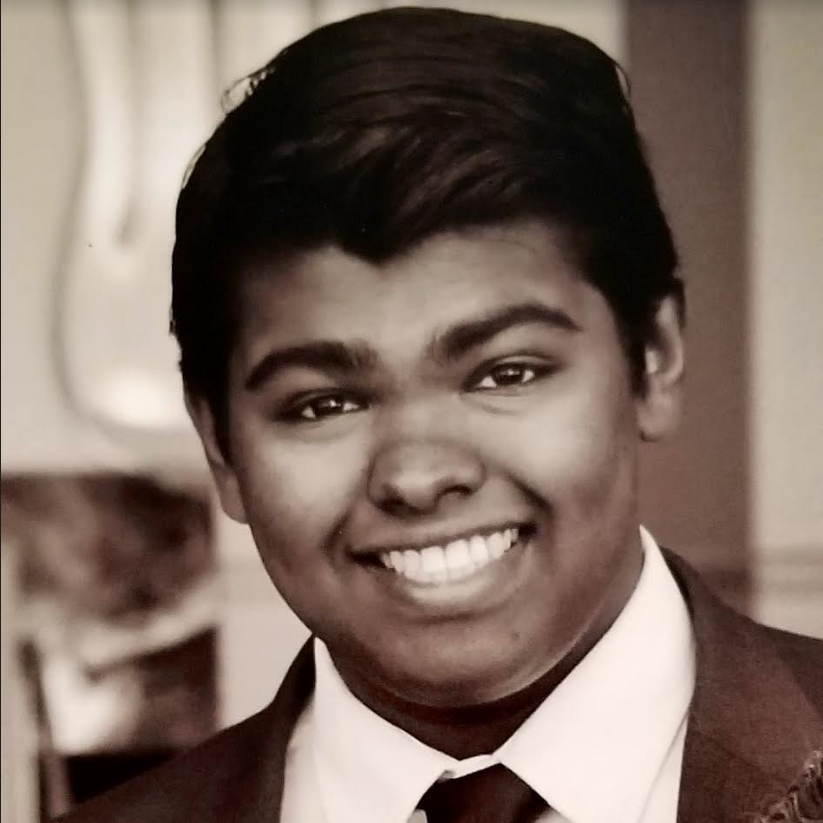 Naakesh N. Gomanie
Lehigh University
Student Interns, Fall 2017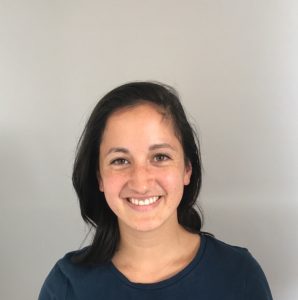 Teresa Samson
Saint Anselm College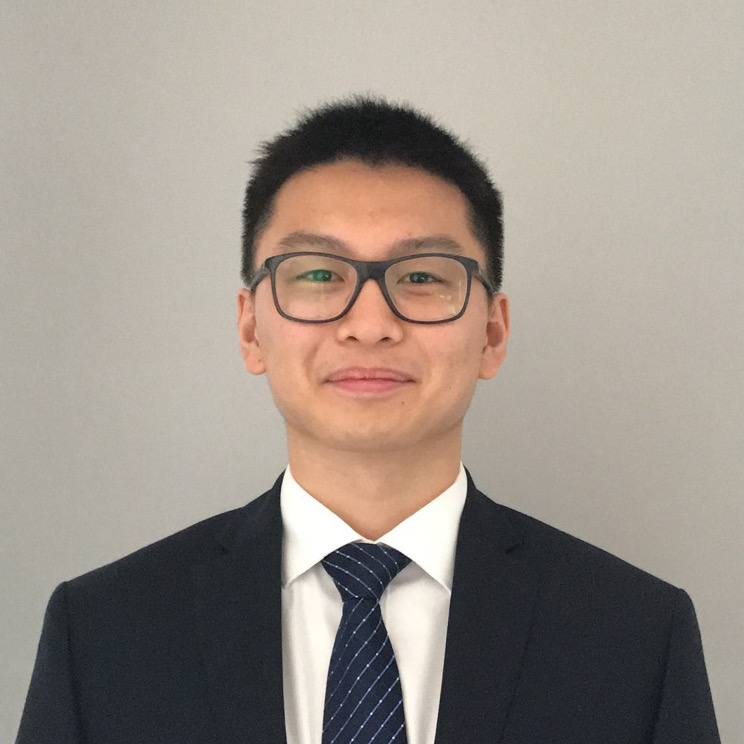 Jason Choi
Wheaton College, Massachusetts
Student Interns, Summer 2017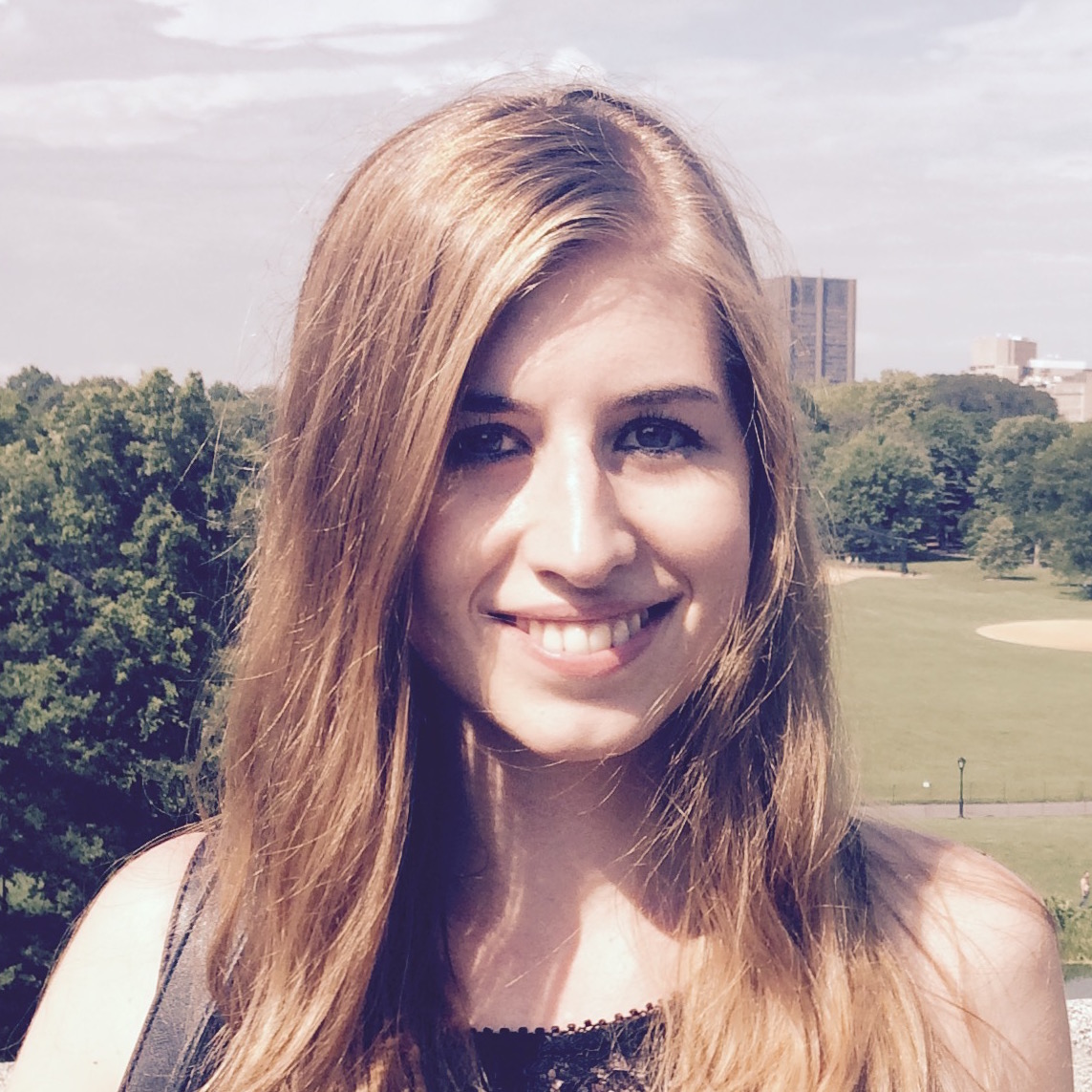 Tanita Lang
Goethe University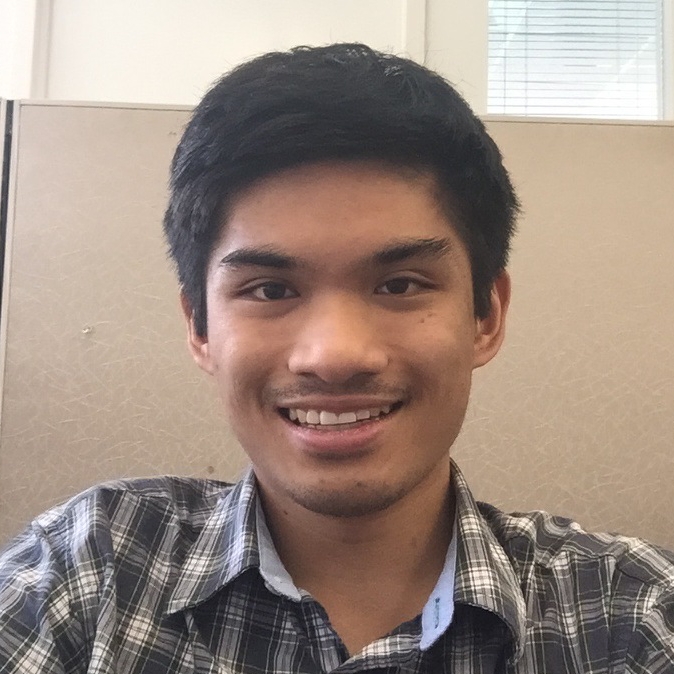 Raymond Soriano
Wake Forest University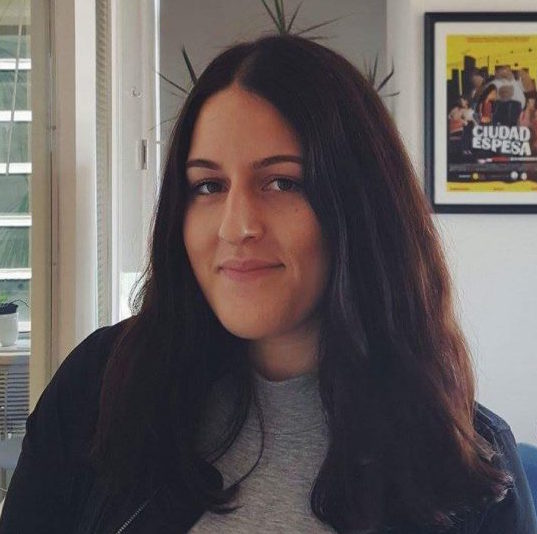 Angelica Dimoulias
University of Toronto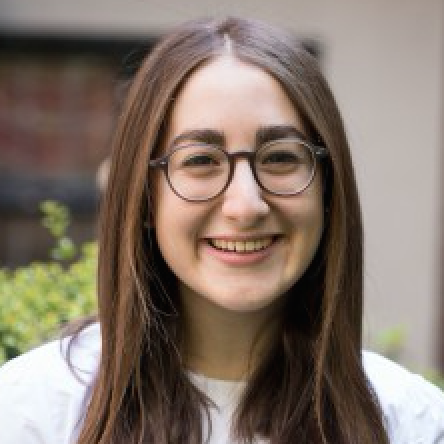 Yardena Katz
Yeshiva University
Student Interns, Spring 2017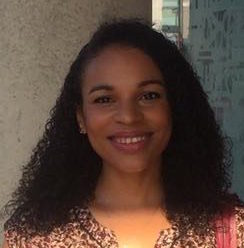 Robyn Perry-Thomas
University of Manchester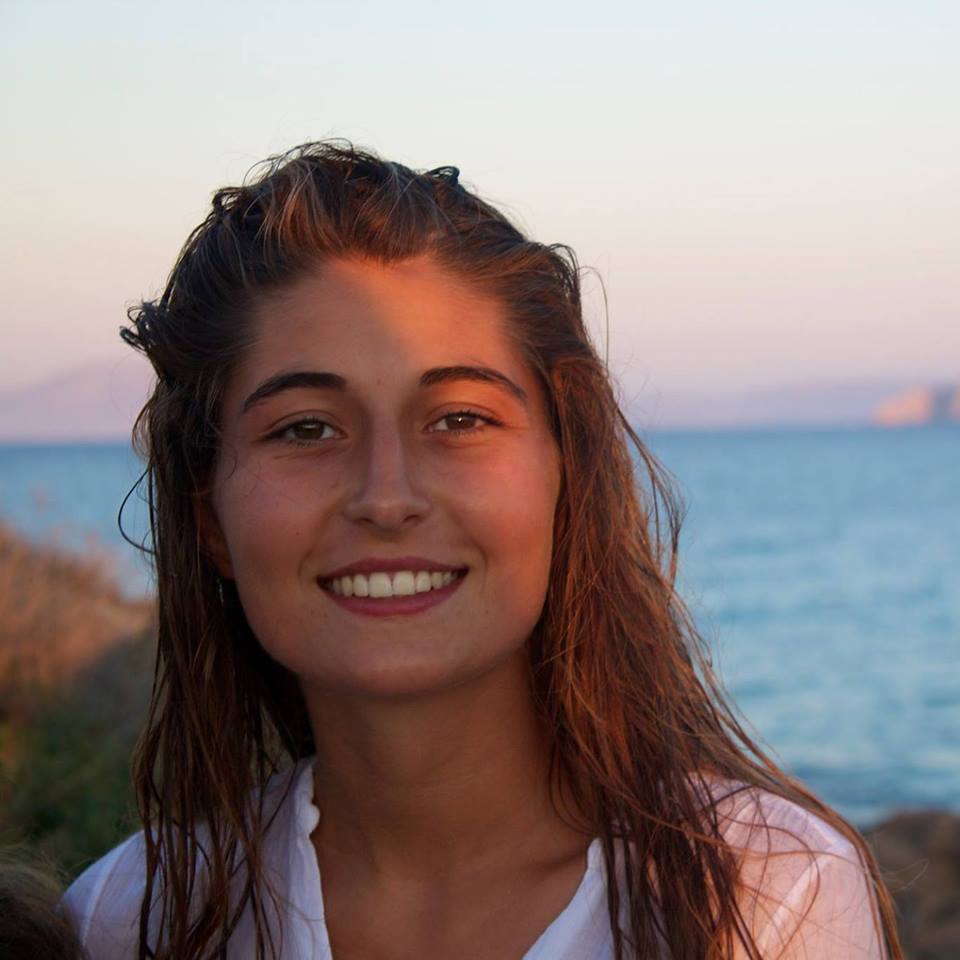 Louise Toulemonde, Bachelor Candidate
University of Lille
Student Interns, Fall 2016
Mia Smartt
Cornerstone University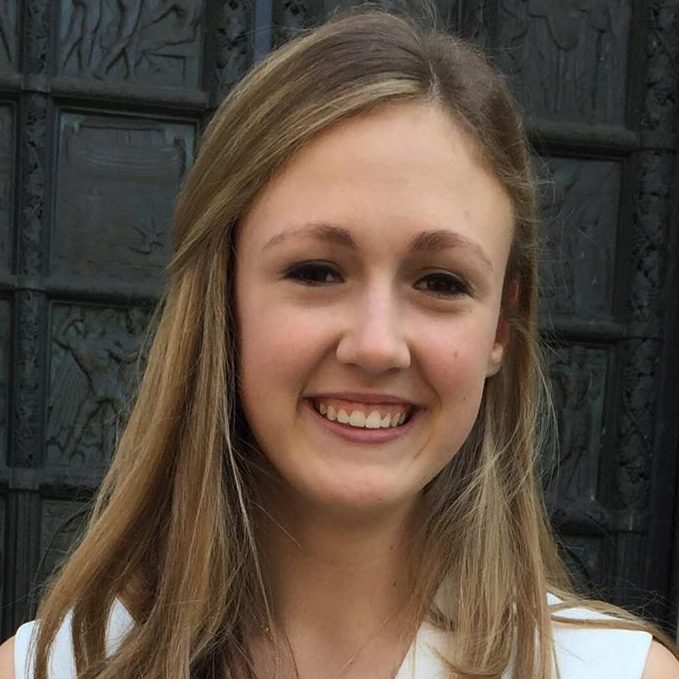 Kristina Jacobson
Harvard University
Student Interns, Summer 2016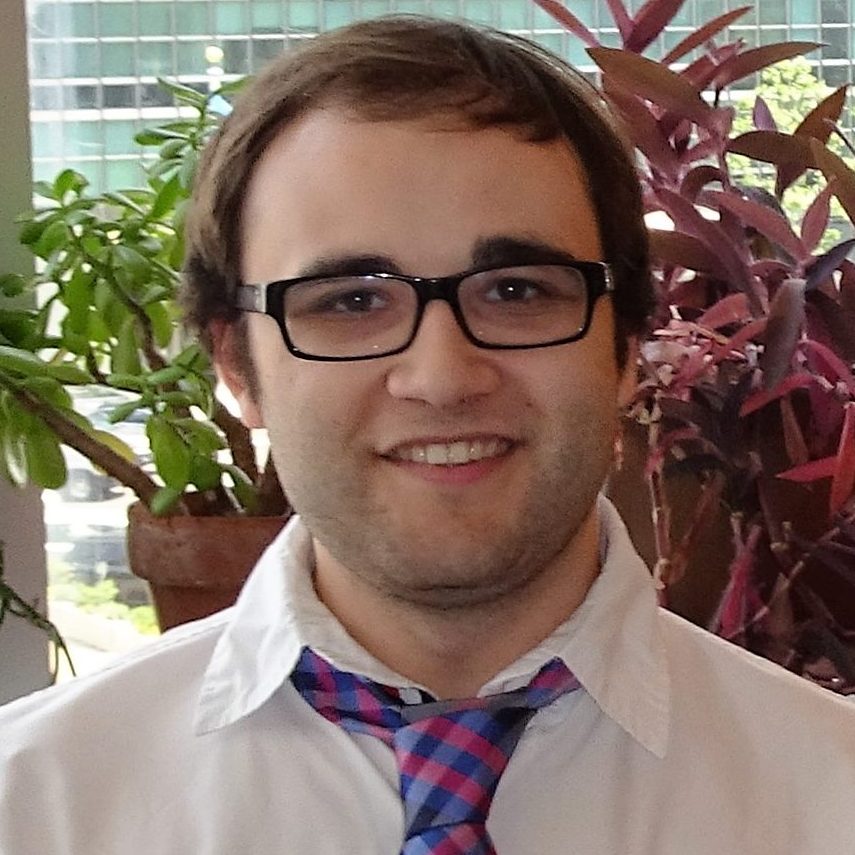 Aidan Appleby
University of Miami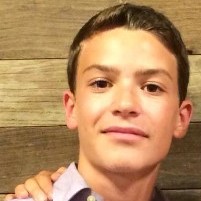 Jack Beaumont
Greens Farms Academy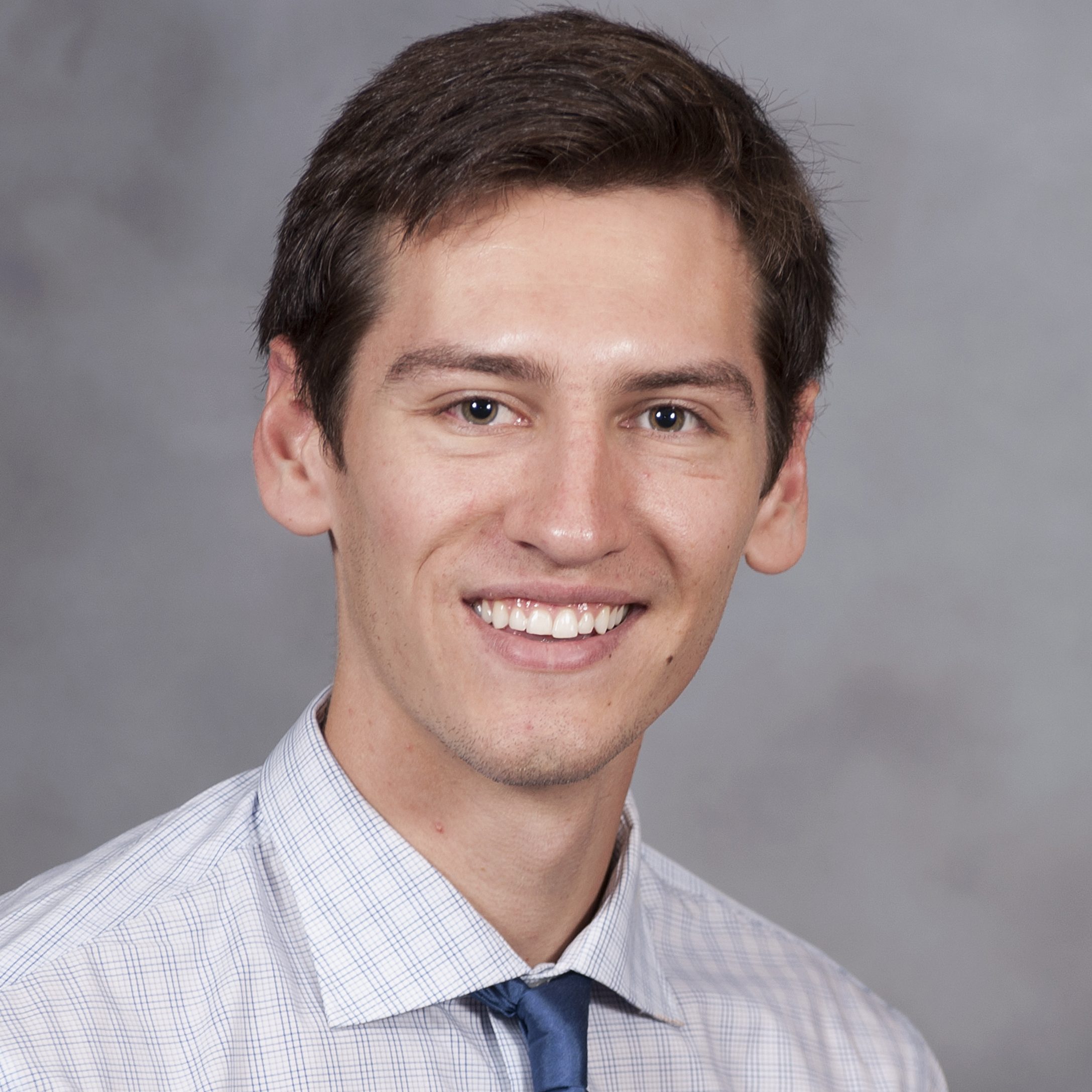 Conor Bryant
University of Iowa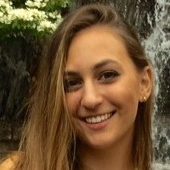 Genevieve Lewis
Blair Academy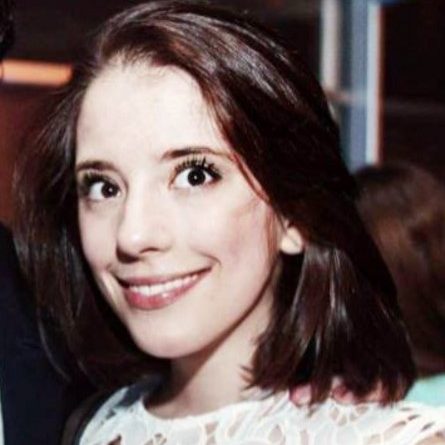 Eva Pérez-Greene
Columbia University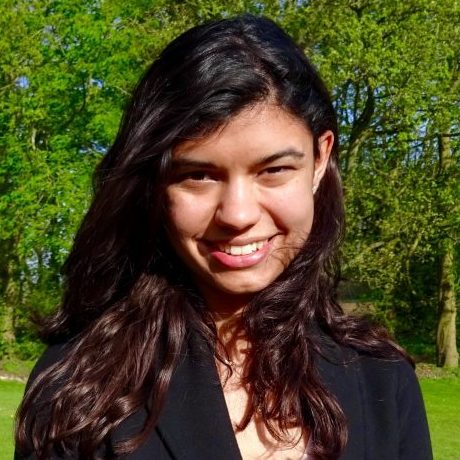 Acacia Sheppard
Mount Holyoke College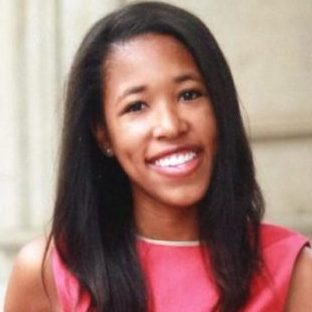 Alexis Woodhouse
Columbia University
Student Interns, Spring 2016

Aura Gomez-Tagle
Stony Brook University

Ellen Arkfield
Sarah Lawrence College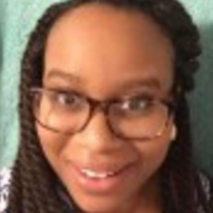 Princess Chukwuneke
Fordham University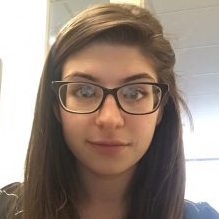 Maria Coluccio
Fordham University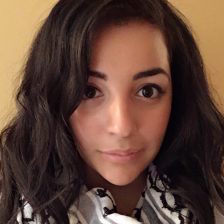 Rimah Jaber
John Carroll University

Trisha Khanna
NYU

Julia Buldo-Licciardi
NYU

Hadas Richardson
Fordham University
Nicole Fenghea, BS
After completing high school in the United States, Nicole decided to continue her university studies abroad in England at City University London. This opportunity has allowed her to expand her field of view and helped her understand and analyze problems from a long term worldwide perspective. From an early age she acquired a profound fascination towards the mechanisms of life. As she got older she became aware of the impact that medical advances have on our society. Her longing to contribute to the advancement of healthcare, kindled her interest in medical advances and in biomedical engineering. Her interests and focus are based on new medical advances such as DNA Nanotechnology, Stem Cell bioengineering and cellular therapies. Nicole's own scientific belief relies on the theory that humanity will always depend on medical advances to treat health problems.
Agata Ferretti, MA
Agata Ferretti is currently pursuing her M.A. in Moral Philosophy at Università degli Studi of Milan, focusing on bioethics and neuroethics. Her master's thesis will most likely focus on the relation between enhancement and the post-human. She graduated Magna Cum Laude in June 2014 with a B.A. in Moral Philosophy with a thesis titled "Free Will and Responsibility: Neuroscientific discoveries challenge the freedom of the will and moral responsibility". Agata will start an exchange program at KU Leuven, Belgium, in Fall 2015, attending courses in the Erasmus Mundus Master of Bioethics. She attended bioethics courses at Helsinki University and participated in a series of conferences at Zurich University Winter School on Human Enhancement. She hopes to pursue with a PhD in Neuroethics and find a career that can integrate her interests in philosophy, neuroscience and biotechnologies, and health policy.
Jessica Haushalter, BS
Jessica Haushalter graduated Magna Cum Laude from The Ohio State University in May 2015 with a B.S. in Neuroscience and Psychology. She graduated with Research Distinction in Psychology for completing her research thesis titled Cognitive Distortions and Antisocial Behavior Among Adults with Traumatic Brain Injury. Jessica will start law school at Vanderbilt University in Fall 2015 and hopes to find a career that integrates law, neuroscience, and psychology. While in undergrad, she worked in two research labs, one focused on Traumatic Brain Injury and the other focused on Social Neuro-Chemistry. She has interned with the United States Postal Inspection Service, a Physical Rehabilitation Center, and the law firm Thompson, Dunlap & Heydinger, Ltd.
Yasmine Karma, BA
Yasmine Karma graduated magna cum laude from Binghamton University in May, 2015 with a B.A. in Cell and Molecular Biology. She was born and raised in Queens, NY, to which she owes her familiarity and deep appreciation of the diversity of people. Her academic career includes experience as an undergraduate researcher conducting biostatistical analyses and as an undergraduate teaching assistant in an introductory biology lab. Yasmine plans on marrying her two passions in science research and socioeconomics by pursuing a graduate degree in epidemiology in order to enter the public health field, where unanswered questions in immunology and sociology merit equal importance.
Grace Kim, BS/MS
Grace Kim is a concurrent undergraduate and graduate student at Arizona State University. She is majoring in Biological Sciences with a concentration in Biology & Society, and she is in the MS Biology and Society program focusing on Bioethics, Law, and Policy. Her honors thesis focuses on evaluating sexual health education and if sexual wellness programs affect future sexual behavior attitudes of university students. Grace originally wanted to become a physician with an interest in gynecology. However, after taking a medical humanities course in her final year of her undergraduate career, she switched focuses and is now interested in pursuing a career focusing on science policy, science communications, and public health in order to bridge the gap between science and the public. Her research interests are primarily in women's health, sexual health, and understanding the intersection between technology and health privacy.
Eija Lindroos, BA
Eija Lindroos is currently finishing her Bachelor's Degree at the University of Turku in Finland. She is majoring in Philosophy and with minors in Political Science and Sociology, she specializes on issues concerning ethics, society and biomedicine. Before coming to New York she attended Maastricht University and studied their "Cultures of Knowledge and Technology"-module which inspired her to study further the relation between technology and our value systems. She has also interned at I.S.E.O Institute in Italy which is a non-profit organization that promotes analysis and discussion about the world economy. Her interest thus lie in the challenges society, development, medicine and the conceptions we have about ourselves have to face as the development on biotechnology advances.
Syra Mehdi
Syra Mehdi is a junior at Noble and Greenough School in Dedham, MA. Syra's interest in the field of science and philosophy began with Human Genomics at Johns Hopkins Center for Talented Youth's Bioengineering course at Roger Williams College in 2012. Syra created 'Today in Science' for East Bridgewater Community Television where she hosts, produces and edits scientific content featuring research. She has actively created episodes featuring Global Bioethics Summer School's program. Forming the Nobles Philosophy Club, Syra and her team competed in the Boston Ethics Bowl this year. Her acceptance into the dual enrollment program in Massachusetts allows her to complete college courses in the field of philosophy, ethics and biology. Syra has performed the lead role in 8 musicals, a national commercial spot produced by the Farrelly Brothers for the NHL, and many solo performances. Syra co-wrote, recorded and performed for PTV World the 'Unity Song' in Pakistan which was nominated for the first round of the 2014 GRAMMY Awards.
Andrew Scherffius, BA
Andrew Scherffius is a junior, philosophy major at Colorado College. He is originally from Bozeman, Montana, where he competed on a debate team and advanced to the "Sweet-16" round of the International Public Policy Forum debate competition. Outside of school, he volunteers with two organizations: a tutoring community for middle schoolers and a garden for public school students. His research interests include the philosophy of aesthetics, pre-Socratic Greek philosophy, and understanding the bioethical issues of organ transplantation. He is proficient in Spanish and is learning French.
Remy Servis, BA
Remy Servis is a rising senior at Washington University in St. Louis, studying Philosophy-Neuroscience-Psychology with a minor in Writing. More specifically, Remy's studies are focused within the field of cognitive neuroscience, which are enhanced by her job during the school year working as an undergraduate research assistant in Washington University's Cognitive Control and Psychopathology Lab. She is also passionate about fiction and poetry writing which she further developed last summer, attending the University of Iowa Writer's Workshop for Fiction and interning at the Bellevue Literary Review in Manhattan. In Spring 2015, she studied abroad at the University of Edinburgh in Edinburgh, Scotland, taking classes in Psychology and Philosophy.
Waikei Tong, BS
Waikei Tong is a junior at New York University majoring in Biology and minoring in Philosophy and Chemistry. She is currently on the pre-med track and hopes to pursue medical school to ultimately become a cosmetic dermatologist. She first became interested in bioethics by taking a medical ethics course; since then, she has been fascinated by organ transplantation policies as well as in ethics behind vitro fertilization (IVF) techniques. Other than bioethics research, she has also conducted extensive research in DNA nanotechnology as a part of the Chemistry department at NYU. Waikei is fluent in Chinese (bothMandarin and Cantonese), and is planning on learning Spanish.
Stana Turney
Stana Turney is a senior at Rye High School and following at Bar-Ilan University in Ramat Gan, Israel. Her interests include studying biology and marketing. She has attended the Entrepreneurial Business course at the Technion University in Israel last summer. She has volunteered at an orphanage and at Crece Camp for disabled children in Colima, Mexico. She is fluent in Romanian and proficient in Spanish and Hebrew.
Student Interns, Spring 2015
Michael Lausberg
Michael received his Bachelor's degree in Philosophy in 2014 at the Munich School of Philosophy. His undergraduate thesis explored the work of Heidegger and Wittgenstein. He has worked as a development assistance intern in Jamaica and Mexico; through this work he has gained experience in the fields of education, event management, psychology, and psychiatry. His love of traveling has led him to explore South America, Australia, India, and most of Europe. He is fluent in German, English, and Spanish, and is working on learning Russian. He plans to begin a Master's degree in Philosophy, Politics and Economics in the fall.
Richard Balagtas
Richard is a junior at Boston College double majoring in Philosophy and Political Science; his academic interests include applied ethics, international law, and human rights. He became interested in bioethics during his freshman year. This interest led him to write and publish a paper in Boston College's undergraduate research journal Elements entitled "Death: A Conversation – The Moral and Legal Complexities of Assisted Suicide." Since then, Richard has written papers on bioethics from the perspective of Buddhism, Judaism, Islam, and Christianity. Richard recently studied abroad in Kuwait, researching the growth and development of Islam and how the religion is interpreted in other parts of the world. In the future, Richard hopes to attend law school to pursue a JD/MPH so he can work as a health care lawyer or policy writer.
Student Interns, Summer 2014
Rebecca Moore
Rebecca is a junior at Bucknell University where she is pursuing a major in Management with a concentration in sustainability and minors in Legal Studies and International Relations. During her time at Bucknell she has been involved with the Bucknell Brigade, a service-learning organization dedicated to providing sustainable relief to Nicaragua. Through her involvement with the Bucknell Brigade she has worked to develop a cervical cancer protocol to implement at the Nueva Vida Health Clinic and has been able to cultivate her passion for global health. Prior to attending Bucknell University, she served on the Junior Board of Northern Westchester Hospital where she worked on developing public health campaigns revolving around teenage public health issues. After graduation she hopes to pursue a J.D. and M.A. in bioethics.
Cristina Good
Cristina is a sophomore at the University of Virginia, majoring in Systems Engineering and completing her pre-med requirements. She plans on minoring in Bioethics, concentrating on the ethical decisions made during the start and very end of life. She has previously taken part in research analyzing the effect of increased screening on HIV/AIDS patients, which led her to the field of Bioethics. After interning in an Emergency Room, Cristina experienced first hand the need for ethical guidelines. Cristina intends to involve herself with the ongoing research at UVA, focusing on professionalism in healthcare and human subjects research.
Raina Jain
Raina is a rising senior at Columbia University where she is majoring in Biological Sciences. During her time at Columbia, she's been extremely involved with Peer Health Exchange, a volunteer organization that sends college students to low-income high schools to teach health topics. Raina has also worked in several labs during the past few years, in topics ranging from Biochemistry to Pathology. She ultimately aspires to pursue a career in medicine with a focus on international and public health.
Chiru Mondo Murage
Chiru will be a junior at Harvard College concentrating in Government (International Relations) and French, with a citation in Arabic. She first became interested in bioethics after she took a class in the fall called "Bioethics: the future of human nature," taught by Michael Sandel and Doug Melton. She is involved with the Harvard Institute of Politics and volunteers for a non-profit called Dig Deep, which works to bring clean water to rural schools in East Africa.
Najd Alfawzan
Najd Alfawzan is  a student of the Bioethics Master Program at the University of Pennsylvania. She is interesting in medical anthropology and  did her studies regarding organ trafficking and reproductive health ethics in the Middle East. Najd graduated with a BS in clinical laboratory sciences from King Saud University, Riyadh, Saudi Arabia. She worked on a stem cell research project at King Faisal Hospital and Research Center in Riyadh. Najd is very knowledgeable in contemporary Islamic thoughts and she  has been  involved in many social activities. She established Saudi Book Clubs Organization and many other book clubs and intellectual dialogue groups in Saudi Arabia.
Noushaba T. Rashid
Noushaba T. Rashid graduated from Miami University in Oxford, Ohio with a degree in History with a strong emphasis in microbiology and a minor in Middle Eastern Studies and Islam. She is currently a student at NYU completing her masters degree in Bioethics. Noushaba is primarily interested global bioethics issues such as organ transplantation and trafficking as well as women's reproductive health in developing nations especially in South Asia. She wishes to further her career in the field of global health and bioethics.
Jake Stern
Jake Stern is a senior at Johns Hopkins University, where he is double majoring in International Studies and Philosophy. An active member in his campus community, he has founded two organizations, The Promotion of Campus Life and The New Political Society, both of which focus on fostering more political discourse on campus. His concentration in Philosophy is related to bioethical research and international awareness.
Student Interns, Fall 2014
Amy Xia
Amy Xia is a sophomore at Columbia College ('17) studying Biology and following a pre-med track. She has extensive scientific research experience, working on topics including HIV RNA and drug interactions, genome sequencing of bacteria, and surface metal alloy characterization. She conducted translational immunology research at the Columbia University Medical Center, focusing on influenza resident memory T-cells. She has participated in programs that bring scientific and medical education to elementary schools near Columbia University.
Zoe Siegel
Zoe Siegel is a sophomore at NYU studying Global Public Health and Applied Psychology with a minor in Sociology. She hopes to work as an advocate for women's reproductive rights in the legal or non-profit sectors upon graduation. This past summer she spent time in Tanzania advocating for NAFGEM, The Network Against Female Genital Mutilation. Her interests include humanitarian issues, women's issues and human trafficking.
Saara Akhtar
Saara Akhtar is an undergraduate student in Philosophy at King's College London. She has taken courses in Bioethics at University College London and Birkbeck University. This summer, Saara attended the Sherwin B. Nuland Institute for Bioethics at Yale University to carry out research for her final year dissertation. Saara won the undergraduate award at Yale, after presenting a proposal entitled "Female versus Male Genital Mutilation and the Limitations of Honoring Diversity in Medicine." Upon returning to King's College London in October, Saara will serve as the President for the first undergraduate Bioethics Society at the University of London. She will work as an editor for their online journal. She intends to study in a Masters program in Global Health.
Student Interns, Spring 2014
Juan Duran
Juan Duran is a graduate of Fordham University where he received a B.A. in Natural Science. He is currently a medical student at Weill Cornell Medical College. Before starting medical school, he was a 2012-2013 Fulbright Research Fellow in Madrid doing Traumatic Brain Injury research and he functioned as a researcher at the Institute of International Humanitarian Affairs where he developed an interest in Global Health and Humanitarian issues. His ultimate goal is to pursue a career in Neurology. He is currently a visiting researcher at the Global Bioethics Initiative in New York City.
Julie Killian
Julie Killian completed her B.A. in Cultural Anthropology, with a minor in Spanish Culture and Language at State University of New York at Purchase College. She has cross-cultural experience in education, and has studied in Santa Cruz de la Sierra, Bolivia at Colegio Aleman (The German School) as well as at the University of Barcelona. Julie also received a fellowship on the behalf of the Government of Spain to teach English at a public high school(IES Garcia Morato) in Madrid, Spain from 2011-12. Her experiences at home and abroad have collectively inspired a strong interest in the values of health in contemporary culture. She is interested in cross-cultural applications of healing methods and health philosophies, as well as pursing a Master's Degree in Medical Anthropology.
Kayla Santos
Kayla Santos is a senior at Manhattanville College, majoring in Biology with a minor in Sociology. Her interests include infectious disease, virology, immunology and epidemiology. She is currently conducting research at Manhattanville on the effects of mango supplements on the health, vitality and reproduction of the American chameleon, Anolis carolinensis. After graduating she hopes to gain experience in a laboratory and peruse an MD-PhD.
Student Interns, Summer 2013
Jonathan Amdur
Jonathan Amdur is a sophomore at Boston College, majoring in Mathematics with a minor in Faith, Peace, and Justice Studies concentrating in medical ethics. His interest in bioethics comes from his freshman seminar and Catholic morality classes he has taken that discussed topics in bioethics such as public health, end of life care, and patient rights. In the fall he will be volunteering at St. Elizabeth's Medical Center. Jonathan is currently completing his pre-medical requirements in order to go into a career in medicine.
Emma Biegacki
Emma Biegacki is a junior at the University of Pennsylvania studying Public Health (Health & Societies), with a minor in Medical Anthropology. Interests include medical social work, application methods in narrative medicine, culture and medical stigma, international development in public health, cultural sensitivity in medical training, and human rights in healthcare. Emma currently serves as Co-Director of Communications for GlobeMed@Penn and Editor in Chief of "Dreams in Development," the blog for critical writing in International Development of PennSID, for which she also writes on Global Health development.
Taylor Coles
Taylor is a junior at Georgetown University, majoring in Philosophy and Government. He has previously worked with the Secular Coalition for America and is currently a researcher on the Georgetown debate team. He hopes to pursue philosophy in graduate school. He is currently developing a thesis discussing the relationship between ethical thinking and global knowledge practices for Georgetown's Social and Political Thought program.
Alana Deluty
Alana Deluty is a junior at The College of Wooster in Wooster, Ohio. A Philosophy major, she is  interested in bioethics, specifically neuroethics and cognitive liberties. At Wooster, she has researched the relationship between memory alteration and identity, and will spend next year studying health care ethics in India and Argentina. Alana would like to pursue a career in the healthcare industry, possibly working for a government organization or an ethics committee.
Louisa Howard
Louisa Howard is a senior at the University of Virginia, majoring in Art History with a minor in Bioethics. She is taking her pre-med requirements in hopes of attending medical school. Louisa is a program director for the UVA hospital volunteer services program, where she oversees student volunteers as well as shadows and assists medical professionals in the ICU. After interning at a Fertility Center last summer, Louisa has become passionate about the ethical issues facing healthcare, especially in the field of Reproductive Medicine. Louisa would like to pursue a career in Women's Health with a focus on Reproductive Ethics.
Etan Kuperberg
Etan Kuperberg is currently an M.A. candidate, studying Bioethics at NYU. He is writing his Master's Thesis on the topic of value conflicts in clinical settings. He started working at GBI in January 2013, helping to organize the GBI's launch event, "Crimes of 21st Century: Organ trafficking, Global Health, and Security." His primary interests include meta-ethics and bioethics. He intends to pursue a Ph.D. degree in Applied Ethics with a focus on Bioethics.
Oana Adriana Lita
Oana is a student in the Department of Political Science, specializing in International Relations, at The National School of Political Science and Public Administration(Romanian: Şcoala Naţională de Studii Politice şi Administrative din Bucureşti, SNSPA) which is a public University in Bucharest, Romania. Oana volunteered for the National Anti-Drug Association (NAA) which works to ensure national coordination in fighting against illicit drug trafficking and consumption among young people. She is interested in organized crime, especially human and drug trafficking.
Connor McCleskey
Connor McCleskey is a junior at Oberlin College, majoring in Philosophy and Cognitive Studies. His interest in bioethics stems from his studies in neuroscience and contemporary philosophy. He is an editor of The Synapse, the Oberlin College science magazine, and served as a research assistant in Oberlin's Psychology Department. In addition, he also serves as a member of the Oberlin College Student Health and Counseling Center's Student Support Team, working to increase the visibility and availability of mental health resources on campus. He is currently completing his pre-med requirements and hopes to pursue a career in medicine.
Pria Narsiman
Originally from Australia and having grown up in Malaysia, Pria Narsiman is a junior at Columbia University in the City of New York double majoring in Neuroscience and Behavior and French and Francophone Studies. Her interests include international development in public health, neuroethics and the psychology of culture. Pria is currently a research assistant at St. Luke's-Roosevelt hospital and serves on the executive boards of the Southeast Asian League and Journal of Global Health at Columbia.
Student Interns, 2011 – 2013
Sebastian Agredo
Sebastian Agredo graduated from Boston College in 2011 with a Bachelor of Arts in Philosophy and a minor in German Studies. His interest in bioethics stems from a course on the Philosophy of Health Sciences that he took at Boston College, and he joined GBI in the summer of 2012 to further explore this growing field. His time with GBI has provided him with a firm understanding of key ethical and medical issues that arise out of the disparities in policy and health care that exist throughout the world.  Beginning in Fall 2013, Sebastian will attend Columbia University and pursue his Master of Science degree in Bioethics.
Brian Gabriel
Brian graduated from State University of New York, New Paltz in 2012 with a Bachelor's of Arts in International Relations and in History. He joined the Global Bioethics Initiative in the winter of 2012. He joined GBI because of his interest in global health issues that disproportionately affect the developing world and his interest in global trafficking networks. Brian is now attending The Maxwell School of Citizenship and Public Affairs at Syracuse University for a Master's of Arts in International Relations with a concentration in non-profit management.
Alejandra Garcia
Originally from Honduras, Alejandra Garcia received her B.S in Electrical Engineering at the City College of New York on 2011. She is currently enrolled an M.S.  program in Electrical Engineering at the City College of New York. She has been an intern for Global Bioethics Initiative since July 2012 and besides engineering she is interested in global health, bioethics and public policy. She is involved in an ongoing project on Global Bioethics and Health Network. She is fluent in Spanish and English.
Csaba Bardossy
Csaba Bardossy studied medicine at Semmelweis University of Budapest, Hungary. Currently he is a law student at Pazmany Peter Catholic University, starting his fourth year. After graduation he intends to specialize in biotechnology patent law. He was also a participant of Summer Institute 2012 of Yale University giving presentation on comparative research on biotechnology and international intellectual property rights and patent issues. Csaba Bardossy is involved in our ongoing project on Global Policies in Organ Transplantation. He has also lived and worked in UK and Washington, DC.
Mouna Latouf
Mouna Latouf completed her B.Sc. in Honors Biology at Saint Mary's University in Halifax, Nova Scotia. Her thesis, "Parent-offspring communication in European starlings, Sturnus vulgaris," is to be published with further data analysis and written work with professors Dr. Colleen Barber, Saint Mary's University, and Dr. Jennifer Foote of Algoma University, Ontario.  Mouna's research interests include worldwide diseases affecting humans and animals, epidemiology, immunology, and the production, cause and effect of vaccines.
Katarina Lee
Katarina joined GBI in November 2012. She graduated cum laude with a B.A. in Philosophy from the University of Dallas in May 2012. She is currently attending New York University and pursuing her M.A. in Bioethics. She will complete this degree by July 2013 and will be starting law school in August 2013. Her interests include genetic technologies, fertility ethics, organ transplantation, death/dying issues and health law. Her interests also include differences in health policy in different countries, especially the comparison between Canada and the USA, as she is a Canadian citizen.
Student Interns, 2009 – 2013
Jason P. Lott, M.D., M.S.H.P.
Jason Lott is a dermatology resident at Yale University Medical Center and a visiting researcher on a volunteer basis for the new Initiative. He is a former Marshall Scholar at Oxford University and a Gamble Scholar at the University of Pennsylvania School of Medicine. His research interests include clinical ethics, health policy-making, and health economics. He has most recently worked as an intern researcher in the Evidence and Information for Policy Unit of the World Health Organization in Geneva, Switzerland.
Amir Tarsha, B.S., M.S. Candidate
Amir Tarsha is a visiting researcher at The Global Bioethics Initiative. He graduated with distinction from the University of Wisconsin-Madison with a B.S. is Psychology and an Honors Degree in Liberal Arts. He is currently enrolled in the Union Graduate College-Mount Sinai School of Medicine Clinical Bioethics Program and plans to receive his M.S. degree next year. His ultimate goal is a career in health care, either as a physician or medical consultant. He is in the process of applying to MD/MPH programs.
Student Interns, Summer 2016
[modal_text_link name="Joseph" class="" id=""]
Emma Joseph
Colgate University
[/modal_text_link]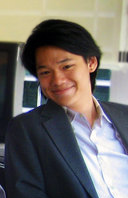 Mark Ho, B.A.
Mark Ho completed his B.A. in Philosophy with a Certificate in the Program in the Applications of Computers at Princeton University.  A native of New York City, Mark has experience researching at the Columbia University Bioinformatics Center, where he worked on an independent research project developing subcellular nuclear localization signal (sNLS) recognition software and strategies, technology vital to the development of novel drugs.  Additionally, he has worked at several NGOs specializing in the fields of health education in developing countries and women's legal rights in New York City.  Having spent the past year in England studying in the Oxford-Princeton Physics and Philosophy Exchange Program, he is currently a visiting researcher for the Global Bioethics Initiative in New York City.   Mark has a continually growing interest in the development of biotechnology and the ethical issues posed by such advances to society.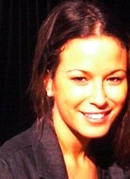 Shauna Nep, B.A.
Shauna Nep received her B.A. in the History and Philosophy of Science at the University of British Columbia. She has a M.A. in Bioethics at New York University and a visiting researcher for the Global Bioethics Initiative. Shauna is also a graduate research assistant at the University of British Columbia's Centre for Applied Ethics where she works on methods to support the ethical analysis of issues in biotechnology and genomics in the public sphere- particularly the method of deliberative engagement.  Her research and analysis on understanding public perspectives and values related to genetically modified salmon was presented at "Fishing and Farming Marine Iconic Species in the Genomics Era" in St. Andrews, New Brunswick.  Shauna's research interests include ethical issues in public health policy, particularly to do with the connection between the public health and food policies.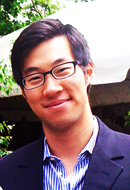 Christopher Chau, B.A.
Christopher Chau received his B.A. in Behavioral Neuroscience Psychology at Yale University. Christopher is  originally from Australia and he decided to go  to Law School to concentrate in Bioethics & Public Health Law.Christopher also has experience with research in the fields of biotechnology and environmental studies at the University of Montana and Yale, respectively.  In Bozeman, he developed an independent research project on the inaZ gene and ice-nucleating bacteria as a method to tackle environmental issues like rain seeding and the melting polar ice caps while the Yale Environmental Fellowship for Study and Research allowed him to study the "Environmental Sources of Carbon Monoxide and the Neurological Effects of Chronic Exposure in an Urban Setting" in Shenzhen, China.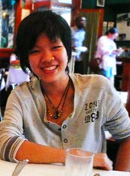 Wen-Yu Weng, Mahidol University, Thailand
Wen-Yu Weng is finishing her B.Sc. in Biomedical Science from Mahidol University. She has a special interest in studying in Bioethics – namely research ethics and global bioethics – and medical diplomacy. She was also educated at the ASEAN Institute of Health and Development and took courses and training with various institutions and NGOs in topics such as human rights education, social innovation and entrepreneurship, youth activism, and health and socio-economic development in rural communities of Thailand. Wen-Yu came to the U.S. as a summer intern in Columbia University, under Dr. John Loike.
Tabir Akhtar, B.A. in Philosophy, Brooklyn College
Luke Appignani, B.A, Georgetown University
Marianne Goddard, Literature and Philosophy, McGill University
Blake Goodman, Senior, Herricks High School
Karthik Sonty, B.A. in Philosophy and Religious Studies, Colby College
Nazia Nayeem, Senior, Herricks High School
Click edit button to change this code.