It was on the last day in 2019 that the news about the novel Coronavirus outbreak was first reported from Wuhan, China.
On 31 December 2019, a cluster of pneumonia of unknown etiology was reported in Wuhan City, Hubei Province, China (precisely from Wuhan seafood market). It was not until 9 January 2020, that the  Chinese authorities reported in the media the cause of this viral pneumonia to be a new type of coronavirus, that which differs from any other human coronaviruses discovered so far. Hence, it was named Novel Coronavirus (nCOV).
Coronaviruses are a large family of viruses found in both animals and humans. They can cause diseases ranging from the common cold to Middle-East Respiratory Syndrome (MERS) and Severe Acute Respiratory Syndrome (SARS). Coronaviruses are zoonotic, meaning they are transmitted between animals and people. Detailed investigations found that SARS-COV was transmitted from civet cats to humans, and MERS-CoV from dromedary camels to humans. Several known coronaviruses are circulating in animals that have yet to infect humans.
Despite the fact that the World Health Organization was informed about the new disease, on January 1 2020, the Wuhan Public Security Bureau detained 8 doctors for posting and spreading "rumors" about Wuhan hospitals receiving SARS-like cases. These doctors included Dr. Li Wenliang, the Wuhan ophthalmologist who shared his concerns about SARS-like diseases with his medical school classmates on 30 December and who died on 7 February 2020 from nCOV infection.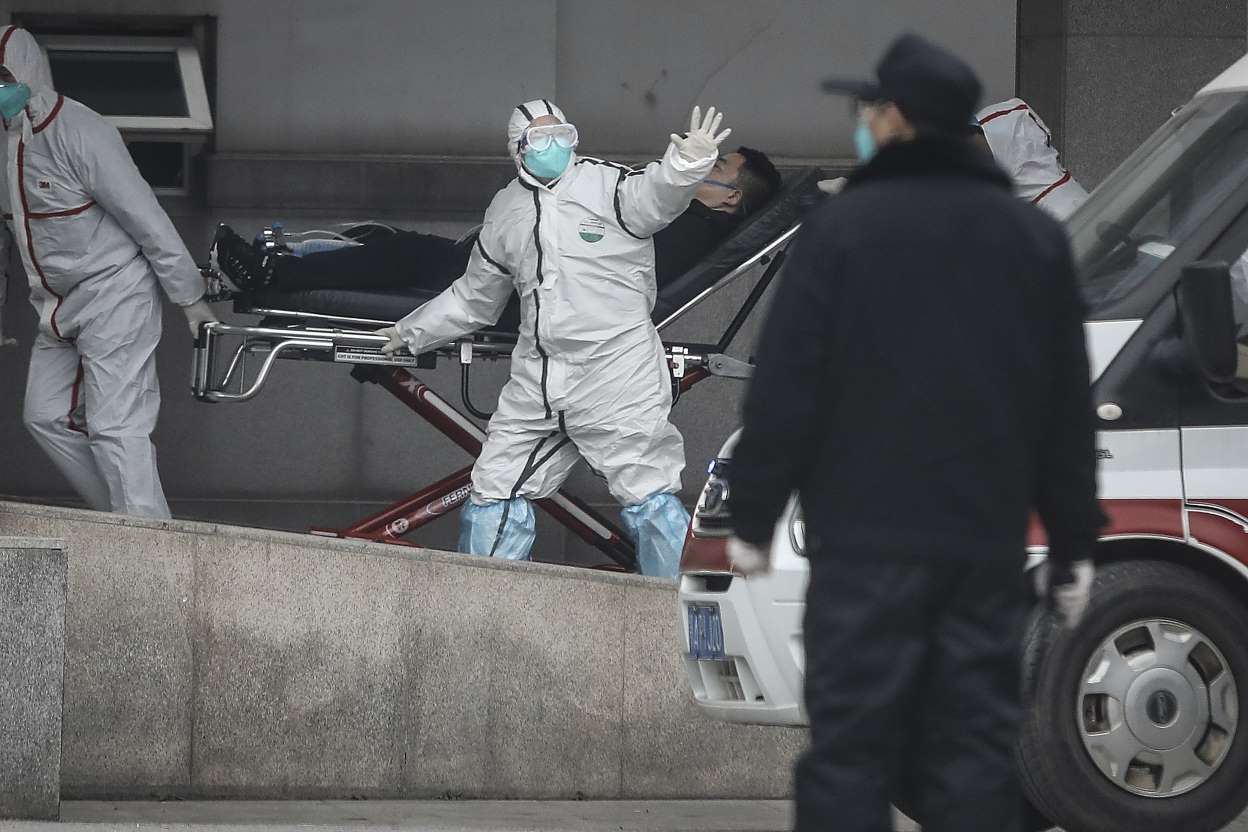 Dr. Wang Guangbao, a surgeon and popular science writer in Eastern China, later was one of the doctors who was discouraged to speak openly about the new SARS-like virus due to the ongoing detentions. "The eight posters getting seized made all of us doctors feel we were at risk," he said.
On 9 January, China confirmed the rumors they had previously denied after having isolated the genome sequence of the new coronavirus, which indeed confirmed its relation to SARS and MERS.
Chinese scientists were successful in identifying and isolating the virus; however, epidemiologists needed much more information prior to taking action. Data such as the history of the cases and the patients' details were not adequately available, given the first attitude put forth by the Chinese security was to consider the new disease a "rumor" that needed to be silenced rather than a serious threat that needed investigation and close observation.
Such actions by the security not only affected the ability of epidemiologists to study the disease, but also compromised "the right to health" guaranteed under the Universal Declaration of Human Rights. The right to health does not only include the right to healthcare, but also the right to access information— information that was deliberately hidden from people in Wuhan and that could have possibly saved some of the lives lost at the beginning of the outbreak. It was the people's right to know if their lives were endangered by a new disease or if they needed to take extra measures and precautions while practicing their daily lives.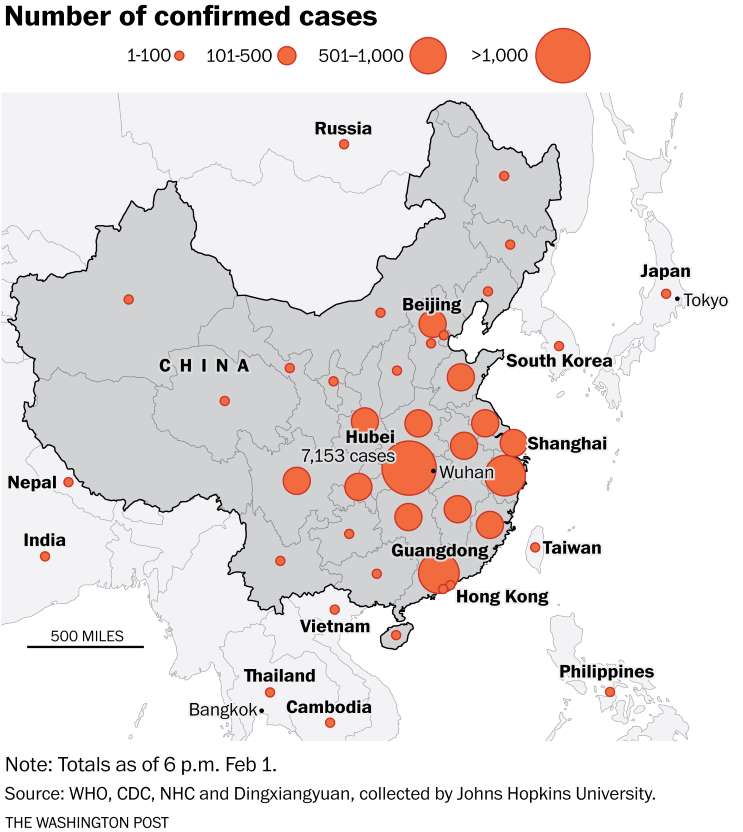 The New England Journal of Medicine published a study on 29 January in a paper titled "Early Transmission Dynamics in Wuhan, China, of Novel Coronavirus–Infected Pneumonia" stating that the first 425 patients in Wuhan became ill between 10 December and 4 January. They also confirmed that person-to-person transmission occurred as early as mid-December, and cases were doubling every seven days. These findings leave us wondering if the outbreak could have been contained earlier if the publicly released information had been clear from the start.
Furthermore, as per Amnesty International, the Chinese government targeted people attempting to share information about the coronavirus on social media. Chen Qiushi, lawyer and citizen journalist, reported  being harassed by the authorities after posting footage from hospitals in Wuhan. Wuhan resident Fang Bin was also briefly taken away by authorities after posting a video showing corpses of coronavirus victims.
At the same time, the Supreme People's Court issued a statement saying "If society had at the time believed those 'rumors,' and wore masks, used disinfectant, and avoided going to the wildlife market as if there were a SARS outbreak, perhaps it would've meant we could better control the coronavirus today." Dr. Wenliang (the aforementioned ophthalmologist) was later released from detention on 3 January after signing a document acknowledging he committed "illegal acts."  Even after his death, Dr. Wenliang was not acknowledged for his efforts in trying to sound an alarm before anyone else had. Following his death, the hashtag "#wewantfreedomofspeech" was created and gained over two million views and over 5,500 posts, but was soon deleted by censors.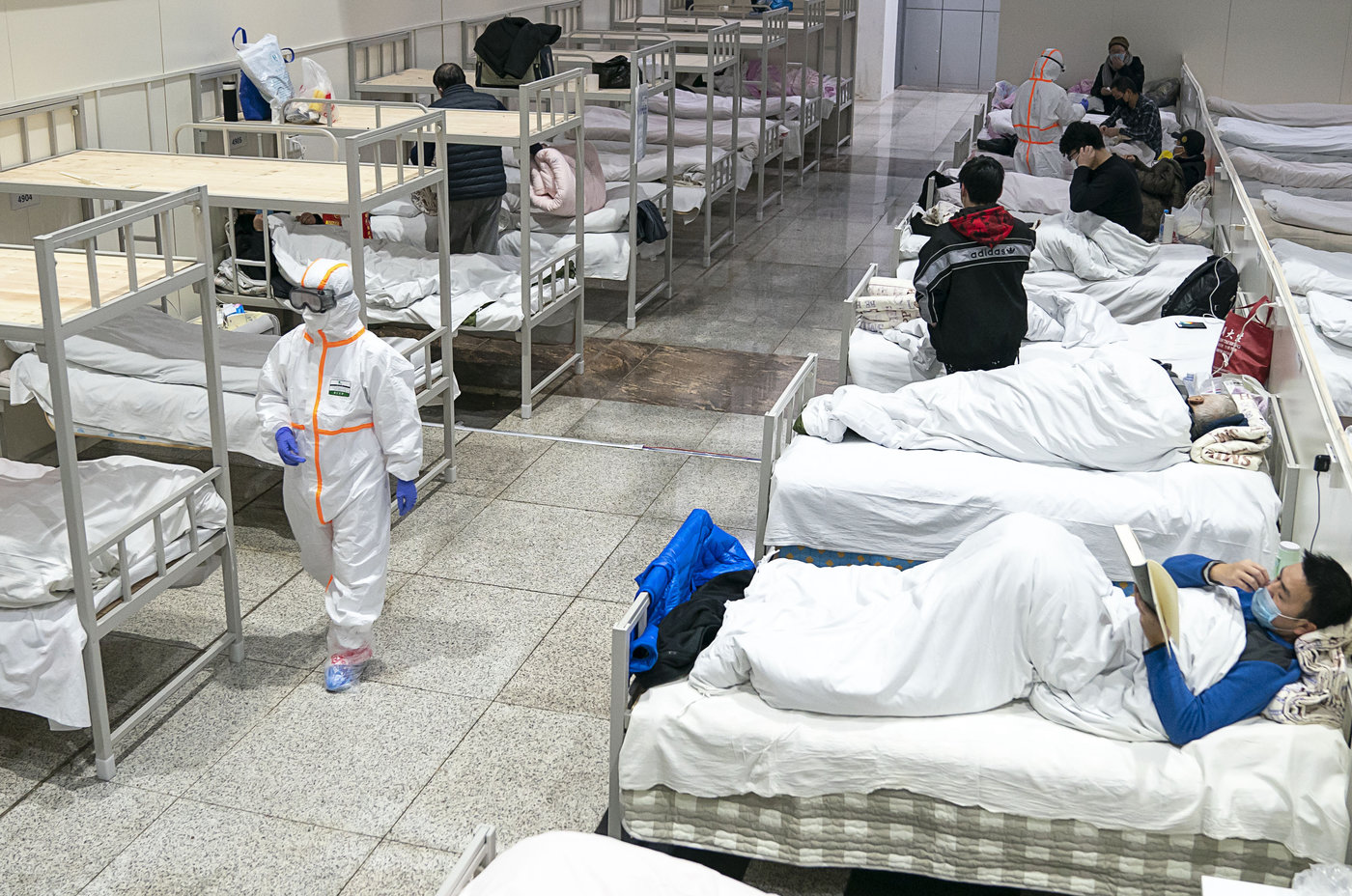 With the news of more nCOV cases before the end of January, Chinese authorities decided to lock down Wuhan and several nearby cities—an area the size of Washington state with more than 50 million people—and intercity buses nationwide were halted. 
The lockdown of Hubei province on one hand helped in controlling the outbreak; however, contrarily, it was the people of Hubei who were paying a much higher toll. The lockdown explains the geographic concentration of most nCOV cases in the province (67% of all infected individuals), while it does not explain Hubei's much higher mortality rate (3.1% in Hubei versus 0.16% in the rest of China). In addition, of all infected individuals in China, 97% of all deaths occurred in Hubei.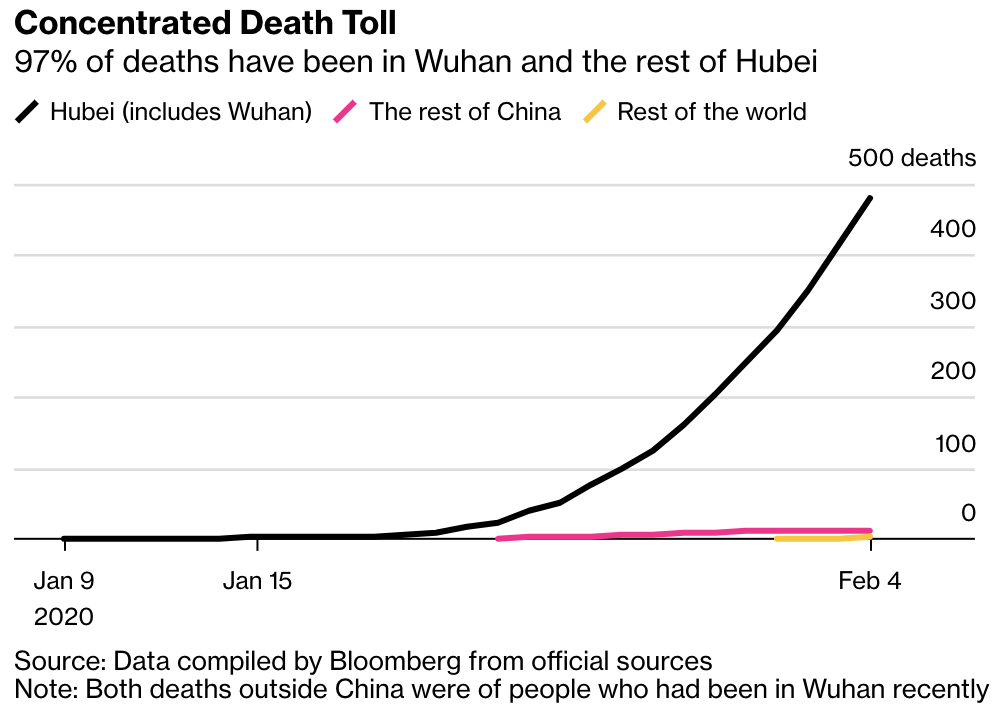 The lockdown also came with a cost to people with other diseases seeking medical help, such as musician Zhang Yaru's grandmother who was repeatedly turned away from hospitals and subsequently died after slipping into a coma. Residents of Wuhan reported empty shelves in stores, the province was suffering a shortage of doctors and nurses, and essential medical equipment including masks, protective suits and high-grade disinfectant were slow to reach Wuhan's hospitals. As a result, doctors were advised to drink less water, use bathrooms less frequently, and avoid changing protective clothing.
This situation was handled by the central government sending 10,596 medical professionals to help fight the epidemic as of 5 February, and retired doctors and nurses were encouraged to return to work. Two new hospitals, with 2,600 beds in total, were built in 10 days by more than 2,000 migrant workers, while stadiums, offices and hotels were being converted into isolation units.
Some might wonder how the people in the province are holding on. The idea of sacrificing oneself for a greater national goal is deeply-embedded in Chinese culture, and is invoked by the country's leaders in times of hardship. It is believed that this mentality is what is preventing the situation in Hubei from becoming much more dire, like the violent riots that occurred in Liberia in 2014 after an impoverished neighborhood of about 70,000 people was shut off during the Ebola outbreak. Yang Gonghuan, former deputy director general of China's Center for Disease Control and Prevention, once said  "The quarantine brought a lot of hardship to Hubei and Wuhan, but it was the right thing to do… It's like fighting a war—some things are hard, but must be done."
Outside China, there were several reports of anti-Chinese and anti-Asian xenophobia. In Indonesia, a group of protestors told visitors from China to leave a hotel. Some restaurants in South Korea, Japan and Vietnam have refused to accept Chinese customers. French and Australian newspapers have also been accused of racism in their reporting of the crisis.
Australia has quarantined the first wave of citizens returning from Wuhan at the Christmas Island Detention Center for asylum-seekers about 1,200 miles from the mainland—a place where treatment conditions were previously described as "inhumane" by the Australian Medical Association due to the mental and physical suffering that occurred when refugees were detained there. Some Papua New Guinean students were also left stranded in the Philippines after they were prohibited from boarding a flight home, as per instruction by the Papua New Guinea authorities to close its borders from all other Asian countries.
With all countries taking measures to protect their citizens from the nCOV comes the conflict between trying to protect your people versus respecting the rights (among which the freedom of movement) of those seen as a potential threat. Namely, this is the conflict of sacrificing the wellbeing of some in favor of preventing the suffering of the vast majority.
We do not know how grave the situation would have become if the quarantine had not been enforced, but we know for sure that if the quarantine had not been established, the disease would have spread across the world beyond the 24 countries where cases have so far been reported. Our hearts go out to those in Hubei who made sacrifices for us all, and we look forward to seeing the efforts of every individual pay off as we wait for confirmation regarding the new nCOV vaccine.
Read more here.
World Health Organization (WHO) – Novel Coronavirus 2019 Video
Article by:
Nada Taha Mostafa
B.Sc Pharm., Cairo University
Certificate in Research Ethics, UMB, USA
Edited by:
Leah Eskinder
B.A. Biology, Vassar College