Cultural factors play an important role in moulding the ethical perceptions of an individual. Daft et al. (2010) define culture as a "set of common values, norms, beliefs, and ideas shared by members of the same group and not written".
The eleven-day GBI 2019 summer school program in Manhattan was conceived to convey an understanding of the current challenges related to bioethics, human rights and public policy from an international perspective. However, inadvertently, this uniquely crafted summer program celebrated cultural diversity and sensitivity among its participants.
The setting couldn't have been more befitting. Manhattan is widely celebrated as a cultural melting pot and is home to a large variety of ethnicities and races from all over the world. Interestingly, the GBI summer program mirrored a similar energy and sentiment. Participants from across four continents travelled far and wide to attend this prestigious program representing Canada, Greece, Romania, Saudi Arabia, Bahrain, India, Vietnam, and Australia. Several local participants from across the US were also in attendance and further contributed to this multiplicity of culture.
In reference to this diversity, the GBI provided an incredible opportunity for the students to learn and interact with students and professionals from across the globe belonging to different cultural backgrounds, religions, and ethnicities. During the active lecture sessions, students shared their individual experiences from their countries and opened the windows of knowledge for the other participants. Whether it was academic, social or human experiences, there was an implicit learning that went beyond the intended learning outcomes.
The study tour to the United Nations Head Quarters in New York further reinforced a respect for diversity. Dr. Roseanne Flores, a faculty at Hunter College and a GBI participant presented the team with an insight on the Permanent Memorial to honour the Victims of Slavery and the Transatlantic Slave Trade located at the UN Plaza and it served as a solemn reminder of the repercussions of this practice that we confront till date such as inequities in healthcare access.
The participants enjoyed numerous informal social outdoor activities that gave them a chance to bond further. For instance, they undertook trips to the Central Park, Coney Island, enjoyed salsa dancing, boating, relaxing on the moist summer grass sharing profound conversations on life, philosophy, family and culture, or simply strolling together in the captivating and lively streets of Manhattan. Indeed, the students enjoyed a special camaraderie and came to acknowledge a sense of unity within their diversity, a skill imperative to sound ethical judgement.
Reference:
Daft R. L., Murphy J., Willmott H., 2010 "Organization Theory and Design" Cengage Learning EMEA, p:374
By: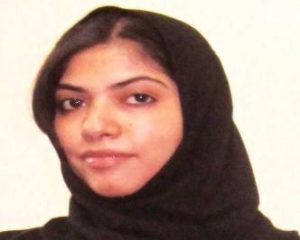 Fatima Qadri
Researcher
Prince Naif Bin AbdulAziz Health Research Center
King Saud University
Riyadh, Saudi Arabia